BC Stack is Now Available!
The best deal on the planet is available for only 5 days out of the year. This is the week!
2018 features over $5,000 worth of training, checklists, eBooks and more from 65 top digital marketers for just 37 bucks!
What is BC Stack?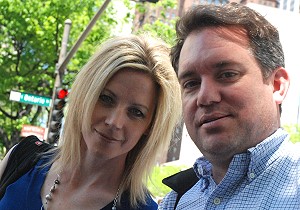 BC Stack is a collection of 65 products from digital leaders in the form of courses, ebooks, tickets to conferences, videos, webinars, tech support and personal coaching.
In addition, the 2018 Edition of BC Stack includes a $50 Gift Certificate to outsource work to a freelancer, a $37 Gift Certificate to a Private Label Content catalog and 30 minutes of free tech support for your business.
They put ALL these things together and sell them for one low price. $37 .
They do this for one week a year. This is that week!

BC Stack is the brainchild of 2 very sharp marketers from Blogging Concentrated, Dan Morris and Rachel Martin and includes awesome products and services by 65 bloggers, marketers, support teams and educators. All designed to make you (and me) better digital marketers.
You need to understand video, podcasting, blogging, selling digital and physical products, using social media, how to launch a product . . . and even how to build a virtual team of consultants.
I buy it every year, and I think you should too.
Does Any of This Interest You?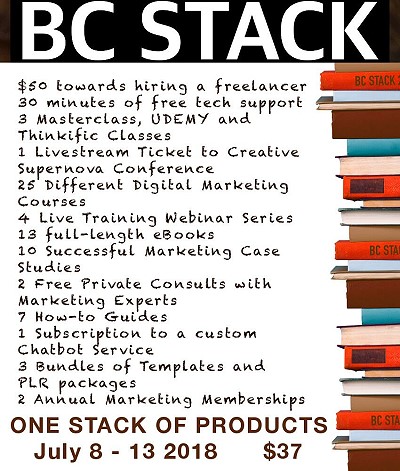 Would you like to become more proficient?
Do you want to learn something new?
Affiliate Marketing
Blogging
Book Marketing
Branding
Chatbots
Copywriting
Creativity
Running an Online Business
Email Marketing
Getting Media Attention
Monetizing
Running a Membership Site
Outsourcing ; Building a Virtual Team
Photography
PLR
Podcasting
Product Launches
Physical & Digital Products
Sales
Transitioning From Your "Job"
SEO
Social Media
Video
Writing
I'm a contributor! My new eBook, Discovering Your Ideal Client is included. It helps you define your Ideal Clients so you can make better offers and to more people. It includes a workbook and about 150 questions to consider asking about your Goals, Market, Competitors and Prospects.
I sell the book for $37, but if you buy BC Stack you get it and products and services from 64 other digital marketers for the same price! Just $37.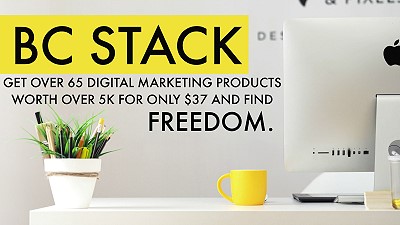 Amazing Marketers!
All of these products and services are brought to you by many names you know. (Or should know!)
Seth Greene, Matt Astifan, Mathew Kaboomis Loomis, Ellany Lea, Sarah Titus, Rob Cubbon, Miral Satter, Juliette Stapleton, Trish Lindemood, Angela Wills, Jennifer Ledbetter, Suzi Whitford, Brian Lofrumento, Sarah Arrow, Mary Jacksh, Hernan Vasquez, Chris Hyde, Matt Kostan, Rachel Rofe, Connie Ragen Green, Gabrielle Spencer, Lee Collins, Kathleen Gage, Nicole Dean, Jenny Melrose, Lena Gott, Silvio Porcellana, Jean Lanoue, Adela Rubio, Anika Levai, Cindy Bidar, Kerry Beck, Prerna Malik, Monica Froese, Carla Lynn Hall, Alea Milhan, Michelle Schoen, Sharon Gourlay, Nathan Hirsch, Annemarie Cross, Amanda Ruiz, Ricky Shetty, Scott Paton, Kelly McCausey, John Colley, April Lemarr, Leeann Webster, Jeremy Pope, Gene Pimentel, Jennifer Henczel, Rachel Newcomb, Tammy York, Ashli Dawn, Rachel Miller, Chad Fullerton, Shelagh Cummins, Colin Yearwood, Eric Nagel,  Aikyna Finch, Gary McLaren, Kim Beasley, Kurt Scholle, Simon Fawkes, and Donna Kozik
Don't wait! Offer Ends 11:59pm July 13