$50 Keyword Research!
The higher you rank, the more visitors you get to your website.
Research has shown that if your site is listed #1 on the Search Engine Results Pages, that as many as 30% will click on the link to your site. Sites listed third, will get about half of that Click Thru Rate. Sites ranking 5th see an average just 5% CTR.
Why does SERP position matter?
A recent industry study shows that about 71% of all search engine traffic comes from page 1 listings in search engines. Pages 2 and 3 have a combined CTR of just 6%! So it is ESSENTIAL that you know not only WHAT people are searching for but where YOUR content ranks!
If you want free organic traffic from search engines, it is much easier to revise your existing content that shows up on page 2 or 3 than it is to create new rankable content.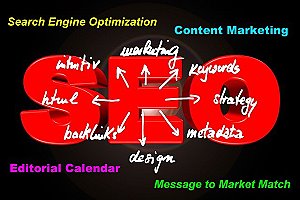 Would you like to know which keywords you're currently ranking for in Google?
Would you like to see how many monthly searches come up in Google for your keyword list?
Would you like to get a list of Keyword Suggestions based on your list of up to 50 seed keywords?
Using the right keywords is ESSENTIAL for Website Success! Don't guess which keywords your prospects are typing into Google. Find out EXACTLY what they're looking for and how many times they ask every month! AND, we'll give you a list of Keyword Suggestions based on your top seed keywords for you to consider.
Use the information to map out your Content Marketing Plan for 2020!
We normally charge $300 for this type of Keyword Research, but for a short time, you get it for only 50 bucks!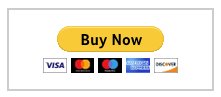 FREE Ranker Report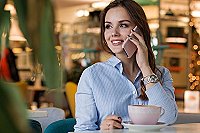 As a bonus, provide us with your website's URL and get a free Ranker Report listing all of the keywords Google is ranking you for and at what position. Good information to know, but it will identify content that your site ranks on page 2 or 3 of the SERPs. Revise those posts to make them better and you might find yourself on Page 1!
Once you register, you'll be re-directed to a page where you'll share your domain name for the Keyword Ranker and your list of up to 50 Seed Keywords. Within one business day, you will receive the Keyword Ranker, an Estimated Monthly Search Volume for each of your Seed Keywords AND a list of Keyword Suggestions with Estimated Monthly Google Volume and Keyword Difficulty Rating. We'll also send you information on what to do with you new ESSENTIAL Keyword Research!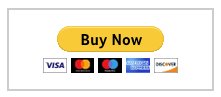 Here's what you get!
A list of what keywords you rank for and the pages that rank for those keywords.
An estimate of the monthly search volume on Google in the United States and keyword difficulty for up to 50 seed keywords.
A list of keyword suggestions based on your 10 highest-ranking seed keywords.
For 50 Bucks!
Hurry, this is a limited time offer.
Frequently Asked Questions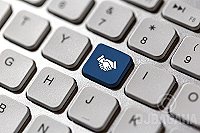 What are Seed Keywords? Seed keywords are your best guess as to what queries people would type into search engines to find your products or services. Sometimes your hunch is right on. Sometimes not so much. Confirming which ones are popular vs. which ones are not will save you a lot of time with your content marketing.
Our report will give you estimates of how many times each keyword is searched for and how competitive each term is. You can then use the keyword research to create an 'Editorial Calendar' of content you'll create to attract fee qualified traffic to your website.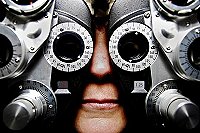 How do I find my seed keywords? Start with common questions you get from your current customers and prospects about the solutions you provide. Write down as many as you can think of, then make an educational guess as to which ones are related to customer pain points. Be as specific as you can.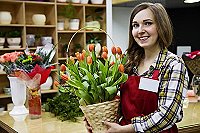 How do I use the information that you will provide? Each page or post on your website should be optimized for a 'focus keyword' and possibly a related query or two. Each page of your site has a job, which begins with attracting a qualified lead and confirming to them that they have found the solution they are looking for.
Good keyword research not only helps you set up your site to attract people searching for specific terms, but also helps you write the content that will confirm to them that you might be what they're looking for.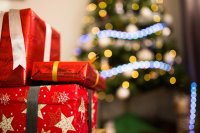 Can I use this information to improve my existing website? Absolutely! We'll send you a keyword ranker that shows which pages of your site are ranking for a particular keyword in Google. Being on the second, third or even fifth page of the SERPS is not really a bad thing, because you can often improve your rankings by improving your content. You can usually do that by adding more information to the page. Or make it better! Take a look at your competitor's pages that are ranking higher than you are to get a sense as to why. Then make yours better.
We really don't sell online. Does this help me? Certainly! What is the job of your website? Do you want more people to visit your gift shop or hardware store? Do you serve breakfast, lunch or dinner? Or groceries? Do you want more patients? Do you want to put more heads in beds? Do you need more donors or volunteers?
More and more people are looking for products and services online. You MUST have a presence to even be considered. It is ESSENTIAL that you know exactly what people are looking for and create content that resonates with them.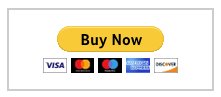 Got questions? Email Coach@WebsiteSuccessCourse.com