Kurt Scholle
I am a Digital Website Strategist helping clients increase their Return On Investment and make their websites more profitable and easier to manage.
For 25 years, my company and I have built hundreds of websites, both large and small ranging from EatAtScoobys.com to Tiger Tuesday education to the Downers Grove Chamber of Commerce (now known as Chamber 360) to the Chicago Architecture Foundation to Binny' Beverage Depot to ChicagoWhiteMetal and AEC-Sterling Manufacturing.
My Course: Website Success Essentials
Let's Connect!
Twitter
I share website success tips and resources on Twitter at @KurtScholle 
Facebook
Website Success Club is a private group, open to all, where I share Tips and Best Practices.
The Website Success Guy fanpage is where I curate and share information that helps make your website more profitable and easier to manage.
I share my amazing true-to-life adventures on my profile page. Stop by and say "Hi."
LinkedIn
I'm connecting more and more on LinkedIn. Are we connected?
Interests: Website ROI, Website Strategy & Development, guerrilla marketing, sales, search engine marketing, cooking, photography, NFL, red wine & fine dining
Online Appearances:
Change The World Marketing with Ellen Finkelstein.  Learn more about 3 Essential Elements of Website Success: Site Speed, E-A-T and mobile responsiveness.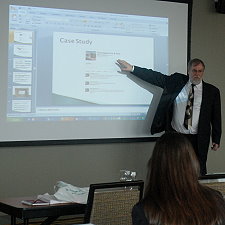 Ask the Experts: Five Ways to Get Started with Digital Media – Paragon Laboratories
Best website practices for Optometrists 
Bacon Podcast: Killer Websites with Kurt Scholle 
Bacon Podcast: The Website Holy Trinity with Kurt Scholle
BlogTalk Radio: Traffic Masters Radio
BusinessLaunchPortal: How to Build a Social Media Listening Station
Change The World Marketing on Google Analytics
https://www.changetheworldmarketing.com/2015-star-power-half-hour-past-sessions-reference-only/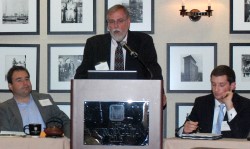 Social Media Panel: Metropolitan Club of Chicago
I was on a panel at Metropolitan Club talking about early examples of online marketing. Mana Ionescu of Lightspan Digital asked me to write a guest blog post about it.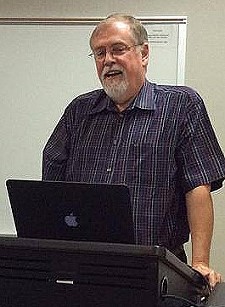 I've hosted numerous Meetups on Website Success and Digital Marketing, including the REV3 Innovation Center at Northern Illinois University's Naperville Campus, Illinois Institute of Technology in Wheaton and Kishwaukee College in Malta, IL I presented on Facebook Advertising at Fox.Build.
Novice to Advanced Marketing Systems Instructor. NAMS 8 and NAMS 11
I chaired the Naperville Chamber of Commerce Tech Alliance for two years. Served as a mentor in the Mentorship Program.
I have reviewed hundreds of websites for members of the North American Celtic Trade Association's annual Celtic Marketplace. Also wrote several articles for their printed newsletter.
I was a featured reviewer for the MarketingWords.com blog:
Landing Page Review: Helping the Flow of Bliss Wine Imports
https://www.marketingwords.com/blog/landing-page-review-helping-the-flow-of-bliss-wine-imports/
Landing Page Review: Innovative Laptop Charger Pre-Launch
https://www.marketingwords.com/blog/landing-page-review-innovative-laptop-charger-pre-launch/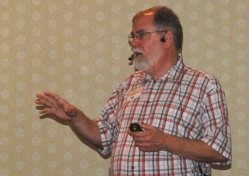 Web Page Review: Art Pottery Site Gets Help with SEO, Mobile Design & Copy
https://www.marketingwords.com/blog/web-page-review-art-pottery-site-gets-help-seo-mobile-design-copy/
Web Page Review: Public Library Faces Above-The-Fold Issues
https://www.marketingwords.com/blog/web-page-review-public-library-faces-fold-issues/
Web Page Review: Nutritional Supplement Site Gets Help with Clarity & Sales
https://www.marketingwords.com/blog/web-page-review-nutritional-supplement-site-gets-help-clarity-sales/
Web Page Review: Photographer's Site Gets Conversion & Copy Suggestions
https://www.marketingwords.com/blog/web-page-review-photographers-site-gets-conversion-copy-suggestions/
Web Page Review: Ecommerce Site – Shaver Spares
https://www.marketingwords.com/blog/web-page-review-ecommerce-site-shaver-spares/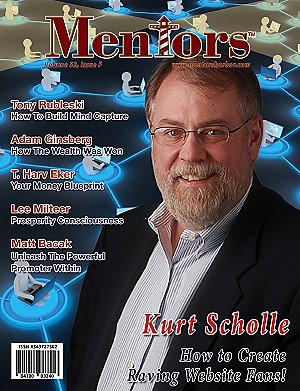 Web Page Review: Ecommerce Site – Beacon's Glow
https://www.marketingwords.com/blog/web-page-review-ecommerce-site-beacons-glow/
Web Page Review: Lack of Information Causes Concerns
https://www.marketingwords.com/blog/web-page-review-lack-information-causes-concerns/
Web Page Review: Emergency Survival Kits
https://www.marketingwords.com/blog/web-page-review-emergency-survival-kits/
Web Page Review: Orlando Vacation Store
https://www.marketingwords.com/blog/web-page-review-orlando-vacation-store/
Web Page Review: May Real Estate Group
https://www.marketingwords.com/blog/web-page-review-may-real-estate-group/
Web Page Review: Differentiating Yourself from the Competition (Horse Wear Site)
https://www.marketingwords.com/blog/web-page-review-differentiating-competition-horse-wear-site/
Web Page Review: Why Should I Choose You? (CRF Printing)
https://www.marketingwords.com/blog/web-page-review-choose/
Web Page Review: Body Bliss Central
https://www.marketingwords.com/blog/web-page-review-body-bliss-central/
Web Page Review: Passionate Horsemanship
https://www.marketingwords.com/blog/web-page-review-passionate-horsemanship/
Web Page Review: HeavyTShirt.com
https://www.marketingwords.com/blog/web-page-review-heavytshirt-com/
Web Page Review: Best Move Forward.com
https://www.marketingwords.com/blog/web-page-review-best-move-forward-com/
Website Review: iSiteBuild.com Design, SEO & Hosting
https://www.marketingwords.com/blog/website-review-isitebuild/
Named one of the Top 100 Web Developers on Twitter in 2013
Kurt @ WebAsylum.com 630 862-7049