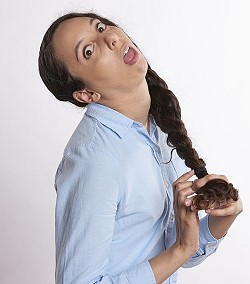 It's easy for entrepreneurs to become overwhelmed, wearing many hats. Many business owners don't even have a business plan. Many struggle to keep up with sales, training, accounting and other key responsibilities.
Marketing, including having a website designed to generate leads, is too often one of the first things to get put on hold when stress, a lack of cashflow or overwhelm occurs.
Most websites would benefit from better content to attract and convert visitors into buyers. Writing better headlines and page content takes some talent and at least a little training.
"Build it and they will come." doesn't work. It takes effort to get people to visit your website. It takes experience and expertise to set up and manage Facebook ads, email lists, re-targeting or local marketing.
WordPress helps Do It Yourselfers in so many ways, but most people don't really understand the many options available that make their job easier and more profitable. Almost nobody knows how to secure their website from hackers. Having malware on your site can cost significant time and money.
A lot of new development workflows, tools, and methods have emerged in the last several years

Even simple things like loading images and fonts have complex toolchains and books written about them

Adding video to your website is not only effective, it may be a key requirement

It's no longer possible to "View Source" to learn about various techniques on many websites due to minification and obfuscation by various build tools

Lots of things learned years ago become obsolete, and techniques once considered best practices are frowned upon – or even worse – can get your site banned.
We once had to learn one flavor of HTML — one with barely a handful of tags. Not only are HTML specs vastly expanded today, we now have to have a working knowledge of CSS.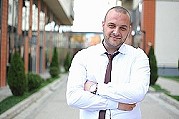 Skills around building websites become obsolete every few years, when new tools emerge. Even web development veterans are overwhelmed.
51% of small businesses use an EMPLOYEE who is responsible for maintaining the company website. They are not all fully trained as a developer, designer, copywriter or traffic specialist. They don't usually have the experience and tools necessary to do the job effectively.
It helps to have resources, but small and medium-sized businesses rarely have anyone else, especially with experience to talk with in-house.
That's why a MASTERMIND Group is so important!
Mastermind definition: a place to get the guidance, support, encouragement, and information you need to build the business you want to build.
Click To Tweet
The History & Benefits of Mastermind Groups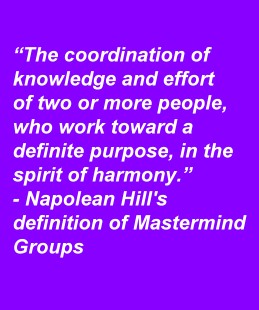 Mastermind groups have been around forever. Ben Franklin was a part of one called a junta. Napolean Hill is credited with refining the idea in books from the early 20th century. Andrew Carnegie credits the 50-person Mastermind he attended for his vast fortune in the steel industry.
Mastermind groups offer a combination of brainstorming, education, accountability and support in a group environment (either in-person or online) to sharpen your business and personal skills. The overall goal of a mastermind group is to help its members achieve success.
Participants may challenge or encourage each other to set powerful goals, and accomplish them!
The group helps you problem-solve with creative ideas, objective opinion and wise decisions-making.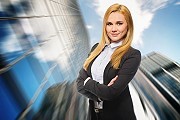 Some mastermind groups offer group training, but it's not really a class. Networking is not really a focus, but there are certainly benefits of meeting new people!
The group requires commitment, confidentiality and a willingness to give and receive advice. You're not obligated to act on the advice – its your business.
But one of the key elements is to offer support to fellow members with honesty and respect, just as you want or need. This is the essence and value of mastermind groups.
Billionaire entrepreneur Sir Richard Branson
Entrepreneur and Co-founder of Apple Steve Jobs

Actor & director Clint Eastwood

CBS anchorman Walter Cronkite

Baseball Hall of Famer Cal Ripkin Jr.

Astronaut Dr. Sally Ride

PepsiCo CEO Indra Nooyi

Business magnate Warren Buffett

Musician Ray Charles

Facebook SOO Sheryl Sandberg

Mother Teresa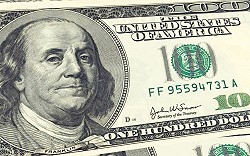 "An investment in knowledge pays the best interest." Ben Franklin, Mastermind Pioneer
Masterminds give you personal attention and the brainstorming, problem-solving, and accountability power of the group.

Website Success Mastermind
For owners, administrative superheros, web developers and entrepreneurs
looking to improve their game, relieve anxiety and get results.
Here's What's Included
Initial one-on-one website evaluation to define your specific needs, so we can meet them! ($250 value)
Weekly webinar. See screens. Listen & talk.
Access to the weekly webinar recordings.
Membership in the private Facebook group & community.
Checklists, templates and spreadsheets.
Special discounts on products and services.
For a limited time, pay just $29 a month!