Build your email list by offering something of value!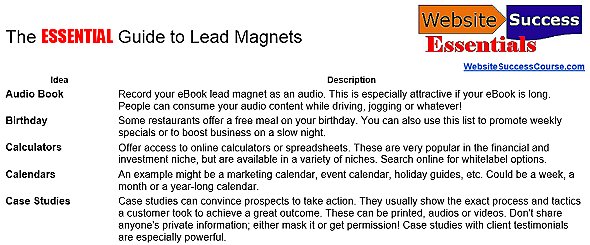 What is a Lead Magnet?
A lead magnet, sometimes referred to as an "ethical bribe" is something of value that is offered in exchange for an email address. Creating lead magnets is a list building tactic. It is also called Email Marketing.
The key is that the lead magnet must be of immediate and significant value to at least one of your Target Audiences.
No longer is it easy to get someone on your list by offering "a subscription to my newsletter." However, newsletters, when done right can be very effective lead magnets.
Build your email list the easy way!