Online Strategies and Processes to Build Your Business
I help people with their websites; from corporations to the people who work in those corporations – all working with specific goals.
I enjoy helping people with their websites, online marketing and business development. I love working with people who are enthusiastic team players and eager to grow. If that sounds like you, read on. We should talk!
Do You Need Help With Your Website?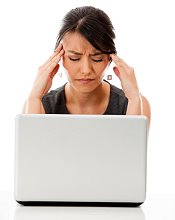 It's nothing to be ashamed about. Most people do. Why?
Because they are not copywriters. They may know their way around a keyboard, but they don't know how to create an offer that converts.
Because they don't understand how to get visitors to a website by writing free content. They wrote some blog posts. Crickets.
Because they have little to no experience buying traffic. They bought some Facebook ads. 24 hours later they still weren't millionaires, so they gave up.
It takes a lot of hats.
Question #1

Is your website putting money in your pocket?
Whether you sell online, locally or both, your website needs to help you find and support new customers profitably. And it isn't just about sales, a successful website should help your company's efficiency.
Question #2

How many people are visiting your website?
If you have no idea how many visitors you're getting, where they're coming from and what content they're looking at (or NOT looking at), you are Flying Blind.
Question #3

What's your strategy?
Successful businesses have a business plan that is revised, as needed. Businesses also follow acceptable accounting practices and hiring procedures. They may be subject to local laws. They may have developed their own policies and procedures over the years.
Question #4

Are you an untrained project manager?
Ideally, you want to have people on staff with experience in marketing or Internet marketing. You typically need a graphic artist and a good copywriter, but it's hard to find anyone proficient at both…who know WordPress…and Facebook ads…and how to market a local business…and eCommerce…and how to make sense of it all with Google Analytics and Search Console.
Question #5

Do you need someone to help fill in the gaps?
Whether you're to owner of the company or the manager of the website, you need help with some or all of the above. It will help generate sales and profits while reducing your work load and stress levels.
Can I help you?
Kurt has an amazing ability to help bloggers and entrepreneurs bring clarity, focus and vision to whatever they are doing if it is related to social media marketing, blogging strategy and over all successful business practice. He is highly personable, and I found his intelligence is enhanced by his compassion and unique ability to treat all people from all walks of life as equals and worthy of his attention.
Kevin Chick-Dockery, Chicago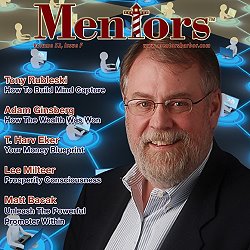 Help is On The Way!
You may benefit from…
Done For You | We will take charge of the entire project, developing the goals and strategy, aligning company resources, establishing the team, executing the plan and launching the new or revised website, eCommerce site or marketing plan. (Limited to one client per month) Starting at $3,000.
Done With You | Our team can help with any part of the project, either as a one-off project or on an ongoing coaching relationship. Consider the Website Success One-Day Immersion Intensive where we lock ourselves in a boardroom to develop your goals, define your Target Personas, layout your website, identify content to create and how you will drive the right traffic to the site. At the end of the day, you will have a complete plan for you and the team to begin developing. $5,000 and does not include your transportation or overnight accommodations. Or…we can build it out for you! (See Done For You) I only do one of these a week and I'm usually booked 2 weeks in advance.
Fractional Digital Manager | Some companies don't need or can't afford a full-time Digital Manager, who works on business development with both the Sales and Marketing departments. We can work as little as 4 hours a week or up to 2 full days. (2 slots currently available) Starting at $997/mo
Website Success Coaching | One-on-One Training for entrepreneurs and employees looking to get more experience for a new job or promotion or to benefit their small business. Includes 5 monthly phone calls or Skype and unlimited emails during the week. Includes access to some of my proprietary documents and checklists. We can focus on setting up and securing WordPress, developing content, getting traffic, overall strategy or evaluating Google Analytics.  (1 slot currently available) $349/mo  Learn more here!
I've known Kurt Scholle for several years and in all that time he has proven over and over again to be knowledgeable, friendly, highly intelligent, service-focused, and always seems to keep everyone else's needs first – plus he's got a great sense of humor! If you get the chance to work with him and his team, you will be happy with the results because Kurt always delivers the highest quality work. He's definitely one of the good guys! Highly recommended!
Felicia J. Slattery, M.A., M.Ad.Ed., Best-Selling Author, Speaker, and Speech Consultant FeliciaSlattery.com
Expand Your Business Without Frustration
or Overwhelm
How Partnering With Me Will Help Your Business
You will benefit from my 25 years in the website development business and the 2,000 people I have helped and mentored. I've worked with Fortune 500 companies like Sprint, manufacturers, like AEC/Sterling and Chicago White Metal, hotels, restaurants, municipalities and others.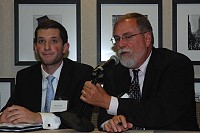 Some of the things we can work on include…
Online Strategy – Business development begins with market and competitor research to test the viability before investing time and money into the project. We will evaluate your resources and develop your digital strategy.
Content That Converts – Once you understand exactly who your market is, you need two key components, one of them is creating content that converts, such as sales pages, Video Sales Letters, blog posts or Editorial Calendars, eMail marketing, social media – anything that will convince your Target Personas that what they need is only available from you!

Traffic That Converts

– Whether you use organic, paid or affiliate traffic, it's important to target the right prospects, perhaps multiple times, on different platforms. There is a cost for any traffic technique and you will go broke without a Return On Investment.

Google Analytics

– You can't succeed without knowing your Key Performance Indicators. They help you decide what needs to be done and then monitor your progress.
We're a great fit to work together if…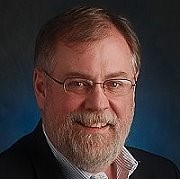 You're the owner or manager of a company doing $500,000 to $5 million per year in sales and looking to increase sales by 10% or more.
You're a VP of Sales or Marketing or CIO of a corporation with $1 million or more in annual sales, who wants to increase sales by 10% or more.
You are serious about meeting or exceeding your goals.
You want to get more done with less overwhelm.
You will accept change.
You have a sense of humor.
One of the best ways I know to recognize a true professional is their willingness to openly share information and refer you to other professionals they respect. That is a reflection of their competence and comfort with their skills and expertise, as well as a recognition and appreciation for others' professional contributions. Kurt Scholle is that kind of professional!
Dale Turner, Oregon
Here are your next steps.
To discuss your projects please schedule a conversation.