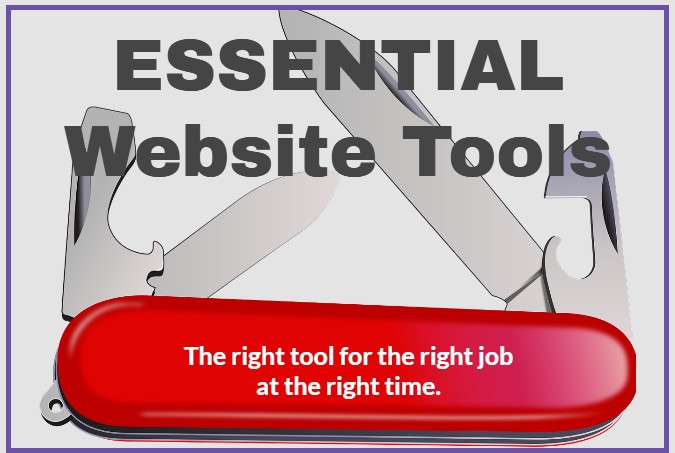 26 Website Tools to Improve Your Success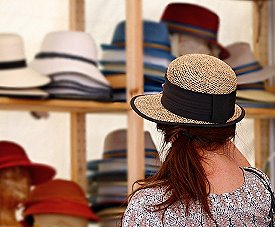 Having the right tools for the right jobs and knowing how to use them makes you more valuable and more efficient and it can help reduce stress and increase success! We use all sorts of website tools for planning, developing and marketing successful websites.
This post will be an ongoing project to define the ESSENTIAL tools that every website owner and manager should be aware of and use, because in this day and age, the people managing websites are wearing many hats. We've posted articles on the various skills needed to manage and market a website, but with this post and succeeding Tool Reviews, we'll help you decide which website tools should be in your toolbox and why.
The right Website Tools make a huge difference when it comes to website success. Here are 25 ESSENTIAL website tools.
Click To Tweet
Competitive or Analysis Website Tools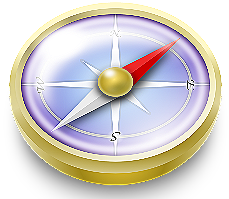 One of the keys to Website Success is to know your market, your prospects and your competitors. Here are two tools to get started with your research and direction.
Ahrefs: Link tool that identifies and reports Referring pages & domains anchor phrases and anchor keywords, keyword ranking, anchor text.
Open Site Explorer: One of the best tools for inbound link reporting of your site or a competitor.  Part of the SEOmoz suite of tools. There are limited free options (5 searches a day) and paid subscriptions with many more options.
"If the only tool you have is a hammer, you tend to see every problem as a nail."
Keyword Research Tools
There are many great tools for researching keywords. If you're running Google Ads, then the Google Keyword Planner is a must and you can get started here.
For organic keyword research, especially for blog content, I highly recommend Neil Patel's Ubersuggest, which has very similar functionality to Ahrefs. It's currently a free tool, but appears to be headed to a mostly paid model. I use it almost daily just to see monthly search estimates for a particular keyword, but their Keyword Suggestions are great too, especially when I'm trying to get a blog post to rank for more than one keyword.
I will be blogging about some of the individual suggestions made in today's post. Ubersuggest will probably be my first website tool review.

Online Meeting Tools
Online meetings can take place using anything from Skype, which recently began offering split screen views, to FreeConferenceCall, both of which allow screen-sharing. And if you're meeting one-to-many, such as in a webinar, GoToWebinar, Stealth Seminar and EverWebinar get good reviews. Stealth and Everwebinar both offer automated or 'evergreen' webinars, sometimes referred to as webinars on demand.
For a quick one-on-one with staff, clients or prospects, consider Join.Me, featuring instant screen sharing.  They have a free trial.  Subscription has monthly or annual options.
My favorite is Zoom.US, which has meeting rooms for up to 100 participants for free. More options or participants can be added for a modest fee. They also offer webinars, beginning at about $54/mo, but check out all of their options!
"I learned at an early stage that the most important thing I could do for my players was to give them the tools necessary to beat their opponent." Coach Bobby Knight
Mindmapping Tools
For those of us who think visually, using a mindmap creates all kinds of opportunities. FreeMind is free and what I use most. It's free!

Website Pageloading Tools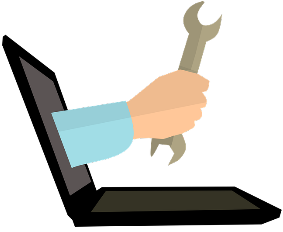 Given all of the emphasis Google has made on quick loading websites and the Mobile First update from July 2019, it is ESSENTIAL that you know how fast your website is loading and where or how you can speed it up. Both of these tools are free.
Pingdom allows you to test individual URLs on a variety of ways from image sizes to server response codes to DNS.
WebPageTest allows webpage testing and some other options, including testing load times at multiple locations. Consider using both Pingdom and WebPageTest and comparing the results. It's important!
Google's Search Console will also give you useful, if not amazing insights on pageloading and more. (See Google Website Tools below)
"All the tools, techniques and technology in the world are nothing without the head, heart and hands to use them wisely, kindly and mindfully." – Life Coach Rasheed Ogunlaru
Policy Generator Website Tools
I'm not a lawyer and I have never played one on TV, so I'm a little wary of free tools to generate privacy policies and disclaimers. I've used them and I've also paid lawyers specializing in online business for advice and the actual policies. I urge you to consider all options. You may need to be compliant locally, including state; US (think Federal Trade Commission) and in other countries, such as Canada and the UK. If you market or solicit emails anywhere in the world, you should spend some time on this and talking with a lawyer is probably money well spent.
That said, FreePrivacyPolicy is Trustguard's easy-to-read, highly effective, custom privacy policy generator to keep you in line with various state and federal privacy laws and 3rd party initiatives.
Stock Photography Tools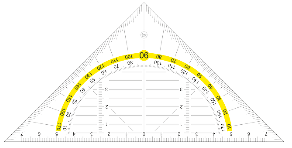 I cannot stress enough how important it is to own a license or be absolutely sure you have permission to use an image on a website or blog.  Please understand the terms of use! If the owners come after you, it could easily cost $1,000+ per image!  For paid images, we've primarily used iStock and recommend them, but they're getting a little pricey, so we'll be looking into others.
We've used just about all of them, both free and paid. Here are our top choices
Pixabay: Free images for personal or commercial use without attribution. Types of images, include pictures, vector art, illustrations and even videos. Pixabay is owned by ShutterStock, so when you search for free images on Pixabay, you will also be offered paid images by ShutterStock.
iStockPhoto has a great selection of photos, illustrations, videos and audio. We like being able to create Lightboxes, where you can store all of your ideas and share them with others, prior to purchase.

Image Creators and Editors
Photopea is very similar to Photoshop with familiar tools and common file formats, including .PSD, so your work can be shared with someone using Photoshop.
Video Hosting Tools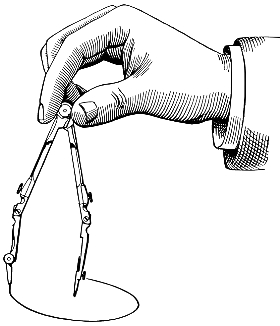 You can host video or audio on your website, but it can chew up bandwidth quite easily, depending on how much interest you get. This can affect loading speeds, which can cause visitors to bail before loading or Google to rank you lower, so high speed video distribution is ESSENTIAL.
The two recommendations below are fast and there are benefits, such as protecting access to videos by paying members only. You also get some analytics that can be useful when assessing your performance.
Vimeo: Upload, share and discover amazing videos using a variety of platforms.
Wistia: Video hosting and analytics.
"Make sure that you always have the right tools for the job. It's no use trying to eat a steak with a teaspoon, and a straw." – Author Anthony T. Hincks
Video Creation Tools
Animoto: Create videos using photos, videos and music.  Paid versions also allow HD format, downloads and have music libraries to choose from.
Powtoon:  Online drag and drop animation development.


Survey Tools
Surveys can be used in a number of ways to your Website Success. Surveys are great ways to ask your Target Personas what kinds of content or even products and services they'd like you to create. Inviting people to take surveys is also a great listbuilding tactic. Invite people to take a survey and then offer to email the results. There are a number of great survey tools available online, but our favorite is…
SurveyMonkey: Collect data via weblink, email, Facebook, or embed on your site or blog.  Paid versions allow for customized forms, export options and custom re-directs after survey.
"A good tool improves the way you work. A great tool improves the way you think." – Writer Jeff Duntemann
Transcription Services
Transcribed audio from a podcast or video from a webinar is very popular with website visitors who prefer to skim the content, rather than sit thru a presentation. Adding the transcription to a podcast episode page, Video Sales Letter or blog post is a great way to re-purpose content and it can be very beneficial to your SEO. Consider using the entire transcription in the Description field of your YouTube videos.
You have some transcription options when you post to YouTube or Facebook.
Transcribing is more of an ESSENTIAL service than tool, but we think it's an important option for your Website Tools.
Rev.com Affordable and fairly accurate. Upload an Audio or Video File & Get a Transcript Returned in Under 12 Hours. $1/minute, No Hidden Fees.
"Give us the (website) tools, and we will finish the job." - Winston Churchill
Click To Tweet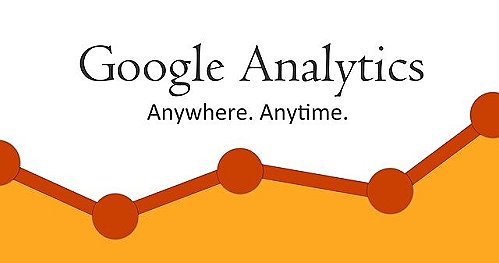 Google Website Tools
We saved the best for last. who better to give you insights about your website or blog, than the Google!
Google Analytics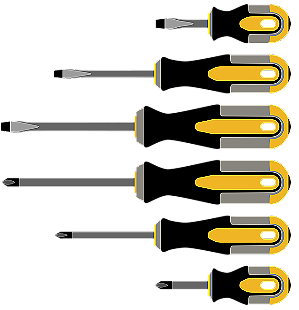 This is the most ESSENTIAL of all website tools Google. It lets you know how many people visit your site, which content excites them and which content does not. Measure your performance and progress. I wrote an article, Google Analytics for Beginners that you might want to read.
Search Console
Search Console is the only way website owners and managers can learn what Google thinks abut their site. They'll tell you if they are having trouble crawling and indexing your content. They'll tell you what keywords you're ranking for. Their reports will document your site's performance and help you fix issues. Learn more.
Tag Manager
The free tool Google Tag Manager can help you add tags to your site if you have many analytics and tracking tags. Consider using Google Tag Manager if:
You use multiple analytics and ad performance tracking tools that require site tags.

Adding tags to your website slows down your ability to run marketing campaigns.
Learn how to get started with Google Tag Manager.
"Technology is nothing. What's important is that you have a faith in people, that they're basically good and smart, and if you give them tools, they'll do wonderful things with them." – Steve Jobs
What are your favorite website tools? Please share them in the comments below!