by Kurt Scholle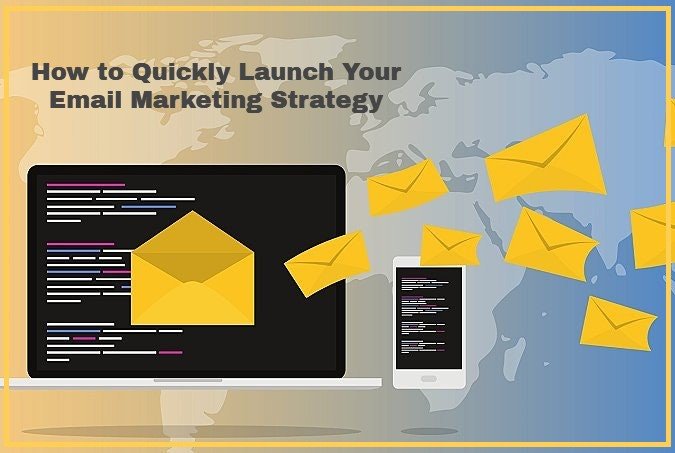 Email Marketing for Business
I learned a few things on the AWeber webinar yesterday and thought I'd share my notes with you, whether you were able to attend or not.

​​​ "How to Quickly Launch Your Email Marketing Strategy" was hosted AWeber Senior Content Marketing Specialist and self-professed Email Nerd Liz Willits.

​​Lots of people rely on email marketing, including some of the biggest brands in the world. One possible reason is that email marketing drives more conversions than any other channel, generating $38 of every $1 spent.

Wow.


Liz sees 2 problems businesses face with their email marketing: 

#1: Boring or Hidden Signup Forms: Many forms do not tell people why they need to sign up. Just offering a newsletter is not enough incentive.​​​​​​ Offer GOOD content to people. (Some people say to give them your BEST content for free) She showed examples of signup forms offering a course and another offering healthy recipes as examples.

Don't make it difficult to find the signup forms! Sometimes the JOB of the page or post is to get people on your list. Make that Call To Action (CTA) really apparent. There are 3 primary locations on the page: Main Content, Popups or in the Sidebar. She prefers popups and page content because they're most apparent. She said sidebar optin forms have the lowest average conversion.

#2: No Welcome Series (or a bad one). She recommends everybody send out at least one welcome email that ​​​​deliver the lead magnet offered to get people to subscribe, set expectations and build excitement. It's also important to introduce yourself and ask people to whitelist your sender email for better delivery.

Famed digital marketer Ann Handley​ includes specific instructions how to whitelist for people using either Gmail or Apple.

Ann also asks people why they subscribed, which can give you insights, but another reason is that if yoou can get people to respond to one of your first email, it improves deliverability of future emails.​​​ 

She also links to her Top 5 All Time Blog Posts. Another way to build engagement and trust.​​ But her new subscribers also get exposed to the different CTAs on those pages.


Your welcoming series might have one mail for each of the above, and here's something else to consider when creating your autoresponder welcoming series: 4X higher Open Rates ad 5X higher Click Thru Rates than normal emails.

That's for me!

Liz also showed an ​​​​​​example of a welcome series email, where subscribers were asked to click on a link that most closely matched the subscriber's interest. In this case, where in the world they most wanted to travel to. By clicking the appropriate link, the subscriber was tagged in the system by interest. Any niche could do this!

What kind of website issues do you have?

What parenting questions do you need answers to?

What is the size of your investment portfolio?

What is your favorite cuisine?

Are your kids in pre-school, elementary school, ​​​​​​​​​​middle school or high school?

Liz recommends a 3-7 day welcoming series, with emails spaced 1 day apart, but she knows people who will load up dozens more or even a 365-day series!


​​​​CONTENT

On content, Liz said you don't need to write 1,000 word emails. Sometimes subscribers like a short read, like the Quote of the Day. She recommends Q&A emails or What I'm Reading. You can do reviews or share content created by others.​​

One of the best parts of her presentation was on how to use the Curate app to easily create newsletters on any tablet or smartphone. I've never done that, but I'M GOING TO LEARN!​​

You can learn more about using their signup forms and templates, automations, apps or their high deliverability at www.websitesuccessguy.com/esp, where I've also arranged for you to start for free, if you like.

Got questions on how to launch your email marketing strategy? Ask in the comments below.
Related Content
What is a Lead Magnet?
How Will You Benefit From Creating Lead Magnets?
Keys to Creating Effective Lead Magnets
Types of Lead Magnets
How to Create Lead Magnets
Free Tools to Create Lead Magnets
Creating a Followup Email Series
How to Promote Your Free Offer
Download 64 Lead Magnet Ideas!