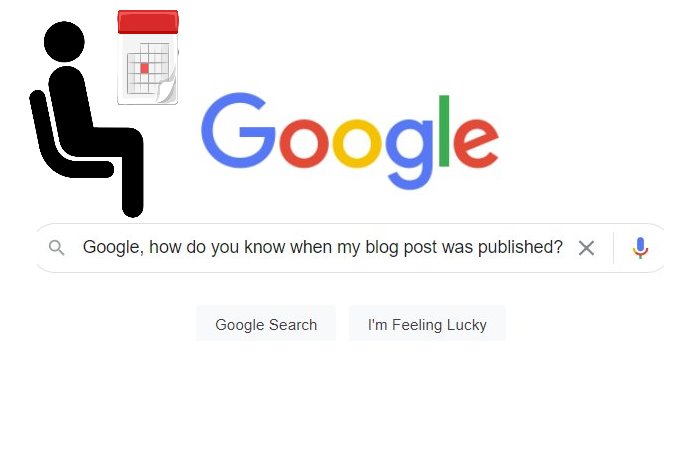 Why Your Published Date Matters
The search engines love fresh content. As discussed in a previous post, it can take as much as 8 months before it reaches its best performance, especially on new sites.
But Google will sometimes drop rankings for older content. For that reason, it is a best practice to update your articles and conform that The G knows it has been updated. More on that in a minute. But to stay on top you need to know how to find the date of your blog posts.
Revising older content is worthy of the effort.
Sometimes improving existing content can move your ranking up. If you find yourself on page 2 of the SERPs, look at what is ranking above you and revise yours to make it better than theirs.
It's always a good idea to fix internal and external broken links.
You might also want to add more links to newer related content for better indexing and consumption or you might want to link to pages that are not performing as desired.
You might want to add more Calls To Action to pages that are performing well; links to products or optin pages.
Revising that content will usually change the date Google assigns to each of your URLs.
The SERPs are getting crowded. What used to be 10 blue links, now competes with ads, answer boxes and featured snippets. Moreover a higher percentage of traffic coming from SERPs is coming from page one of the SERPs, specifically positions 1-3.
So, we don't know how much 'freshness' affects ranking, but it is thought to be one of the ranking factors. They may not be as important as responsiveness, page load speed, backlinks, Title Tags and Secure Socket Layer, among other things, but you should revise your content on a regular basis.
Google does not always include dates in search results, so it's not always obvious. I teach my students to keep a spreadsheet for each blog post that documents the publishing date and other important information. More on that in an upcoming post.

How to Find the Date Google Associates With Your Content
This information can be important for revision dates, but just publishing dates. You'll want to know if Google noticed your last update when you change content.
Method #1: Using the 'Tools' option in Google Search
First, type in the URL of the post you're trying to discover the date for.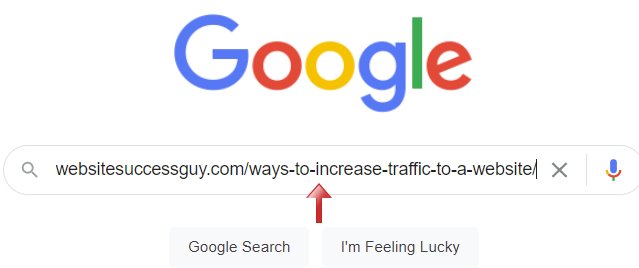 Your blog post will be listed first.

Then click on 'Tools', 'Any Time' and scroll down to 'Custom Range'.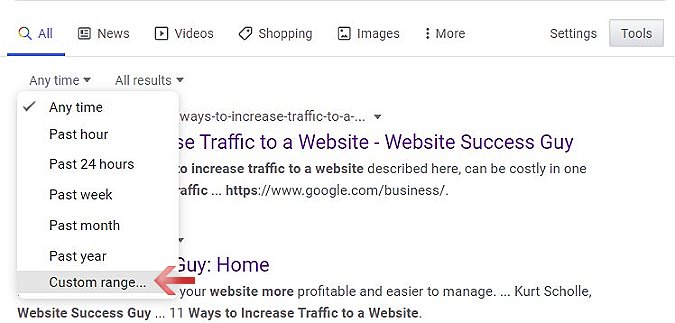 For this example, I entered 201 and 2020, but you can go back a maximum of 15 years and should look like this: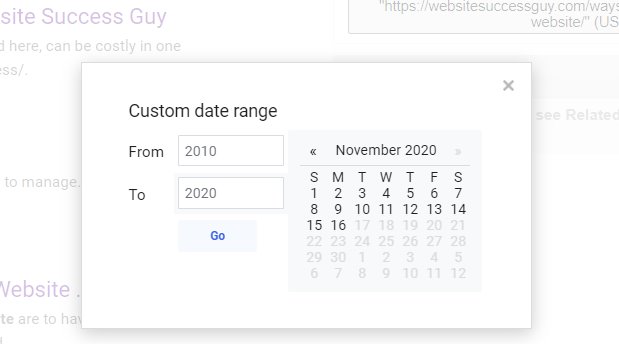 The result shows the date Google thinks the article was published or revised.

Method #2: Create a Google Programmable Search Engine
Google's Programmable Search Engine used to be called Google Custom Search Engine and it's pretty cool if you haven't seen it.
Go to programmablesearchengine.google.com/ and click Get Started. You may need to log into your Google account.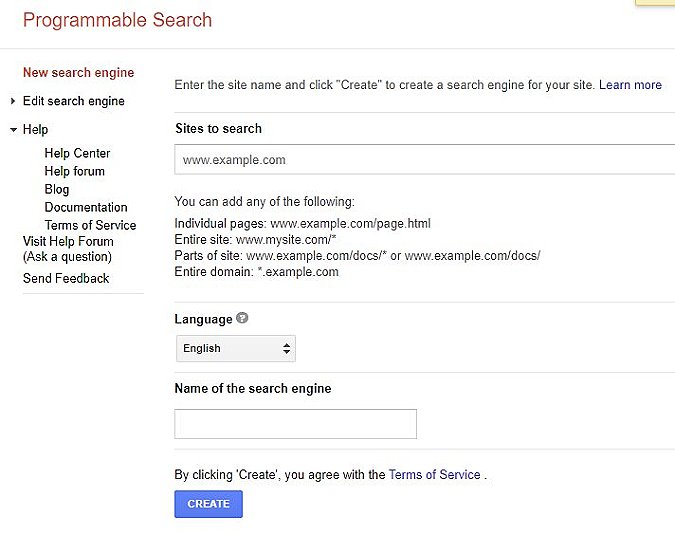 To create a new custom or programmable search engine, you need to enter the site to search. You can search the entire site by entering the full domain, or parts of the site with an extension, such as "/docs," or the entire domain, including sub-domains, by using an asterisk. *.example.com.
You can specify a language other than default English.
Google will also autofill the name of your customized search engine, but you can edit it manually, if you like. Hit 'Create' and you will see a confirmation of your setup.

But you're not done yet. You must copy the code they supply, and paste it into a <div> element in your site's <body> section, where you want both of the search box and the search results to render. Many WordPress themes allow you to do this by customizing the theme and updating the footer section. Otherwise, it's also a pretty easy job with a plugin.
Find the Date of Your Blog Posts for Multiple Sites
You can add multiple sites to your customized Google search engine. Monitor your own, your client's or your competitors. You will gain many valuable insights.
Some of the results will have dates next to them. Some will not. If that happens, change the sort option to 'Date.'
You can find dates for specific articles by entering the title of the article in quotes.