by Kurt Scholle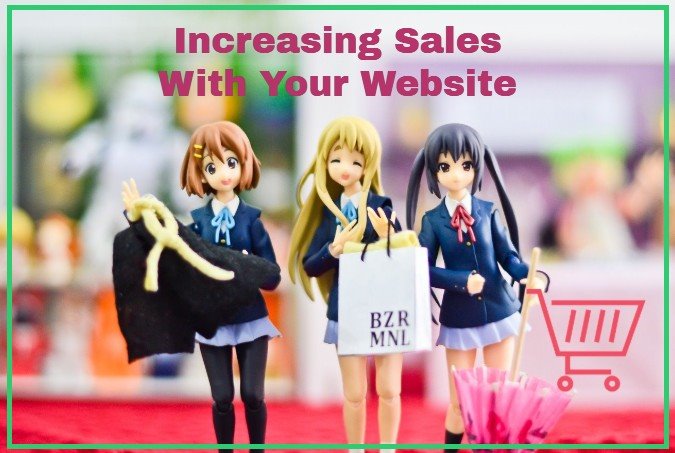 15 Ways to Increase Sales With Your Website
All website owners and managers want to know how to increase sales with their website.
I review websites for clients on a regular basis. I am a featured contributor to website reviews on the Marketing Words blog.
And I am honored to have helped Celtic Marketplace attendees with reviews of their websites for several years. Most members use their sites to help attract customers to their stores while some members either sell online exclusively or in addition to their physical location, or over the phone! 
Your website is a valuable component of your local marketing efforts. See my article on Gift Shop Marketing with traffic-building ideas for all local businesses.
This post is based on 3 days of website reviews at their latest conference in Chicago and from several other speaking engagements.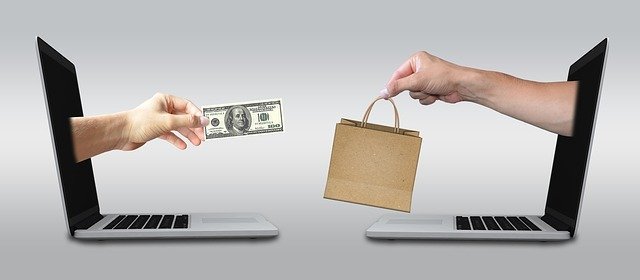 Keys to Improving Website Sales
There are many keys to website success, but if you're looking for ways to increase sales with your website, you'll know that the two most important keys are having a website that converts visitors into buyers and then attracting more visitors to your site. 
It's important to have a high converting website before you begin driving traffic, otherwise your efforts, and possibly budget, have been wasted. So let's begin with Conversion and building a good foundation.
You should also plan on addressing the objections people may have – before they even know they have objections. Past clients should give you a good idea of what to expect and allow you to create and/or revise your offers for higher conversions.

What are Your Goals?
As Yogi Berra once said, "If you don't know where you're going, you'll end up someplace else." He also said, "If you don't know where you're going, any road will get you there."
What is the job of the website? What EXACTLY to you want to do? It can't be, "Sell more stuff." Sell how much of what stuff? Online or local? Will you do it by increasing market share? Will you introduce new products or services? What is your overall plan?
What is the Job of Your Web Page?
Every page on a website has a job and the job of the Home page is to immediately confirm to visitors that they have found a solution they are looking for. (Every page on your site should be a confirmation for your visitor.) They make the decision in 8 seconds or less, so it is important to have a scannable Home page where most content is viewable without scrolling.
Avoid welcoming people to your site. It's a nice gesture but it's better to appeal to their needs by showing them what they want.
Consider approaching your Home page as a table of contents and highlight the paths or funnel you want them to pass through to achieve your goals. Home page paths might include types of products you sell, specific brands, featured or new products. You might highlight a special offer or your blog too.
Understand Your Buyers and Their Needs
Buyer personas need to be understood so that you can highlight products they like and build interest in buying from you. We write out descriptions and sometimes name the buyers whose interests may be different.
For Celtic gift shop owners; male, female, young or old are one way to define buyer personas, but others will be interested in different departments, just as they are in your store. People looking for Irish wool sweaters may not be interested in Catholic goods and vice versa.
Some of your customers will be interested in Guiness-branded merchandise while others will prefer Waterford Crystal.
Some customers may resonate with some Irish traditions and not others. Visitors will appreciate the support you can give them in choosing something appropriate.
You need to plan on all buyer personas. It's a key to succeeding in any business.
What are their pain points?
What solutions are they looking for?
What is their knowledge of the products you sell?
What is their budget?
What do you need to know about them to make YOU the obvious choice?

Focus on Benefits, Not Features
Too many websites promote features that the owners think are important, but it's better to create content that highlights the benefits to the buyer and the solutions they are searching for. Features tell, benefits sell. Promote what they want and then sell them what they need. Read my article on how to find your perfect audience.
Be Honest With Your Sales Copy
Today's consumers are better attuned to poorly written or deceptive sales copy. Be honest with them. Be genuine. Your prospects are paying closer attention too. Consumers have become 'PROsumers.' They are reading and writing more reviews and if you bluff your way into a sale, you will be called out and punished on multiple reviews sites. Make sure you have a Star Rating of 4 or more. A big chunk of prosumers will not do business with a business with less than 4 stars.
Get Testimonials
In fact, "Always be getting testimonials," because if you say it, it can come off as bragging. If someone else says it, it comes across as more authentic. If someone says something nice, either verbally, online or in writing, as if you can use it in your marketing. If you can get them to share a picture or video, even better!
Get Reviews
As with testimonials, getting reviews should almost be a daily activity. As I wrote in the Gift Shop Marketing article, People are reading MANY reviews and if they're not there, or the owner of the business has not responded in the past day or two, then the odds of you selling to them are low. They also value recency. We've worked with clients who only had a few reviews in the past couple of years. When we started asking for reviews more often, sales activity improved.
Trust Signals
Multiple studies have shown that graphic trust signals help people decide to do business with you, especially online. Stating that you are a member of your local chamber of commerce or the Better Business Bureau is sometimes all it takes.
Also consider what you say on your About page. Include links to any outside sources that support your reputation and brand. Mention personal of professional accomplishments. For instance, I'm the former chair of the Tech Alliance of the Naperville Chamber of Commerce. I mentored other members. I hosted Meetups. I served on the board of a couple of non-profits.

There are other trust signals that are important to Google and they relate to your E-A-T. Expertise, Authoritativeness and Trustworthiness are important signals to Google. Read more here.
Listing professional accreditation, articles written about you or podcasts you've appeared on help your brand in the eyes of Google and your prospects.
Urgency & F.O.M.O.
The Fear Of Missing Out can be a powerful influencer. Making deadlines or other incentives are often used to encourage a consumer to take advantage of the sale, free shipping, bonuses or special financing.

Perhaps you've seen countdown timers or been retargeted with ads for products you have considered. Google Adwords also offers customizers. Ad customizers run on the search network and adapt your text ads to what someone is searching for, which device he or she is using, where they're located, or even the date, time of day, or day of the week. They can insert a price, the time left before a sale ends, and any other text that you define. For example, a line of text that says "Prices starting as low as ____!" could be filled in with the right sale price—and that's just the beginning.
Make it Easy to Find What They Want
Make sure that buyers can find what they want within 3 clicks, otherwise you're making them work too hard to buy from you. We often find opportunities to delete a layer of navigation, which improves UX. (User Experience) 
Home page -> Products -> Category -> Product is a good funnel template.
Another reason to eliminate layers is that Google doesn't always index content below the 3rd layer. Sometimes it's just difficult for search engine spiders to follow links that far down. If you depend on organic traffic you may need to 'flatten' your website.
Make it Easy for Them to Buy
Sales coach Jeffrey Gitomer likes to say, "People hate to be sold, but they love to buy!" He goes on to say…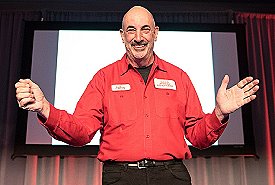 "The power of that statement is also the insight into the selling process. For the last 120 years, salespeople have been taught how to sell. And I say to you that is the least powerful way of completing a transaction.
Salespeople learn techniques.
Salespeople learn "closes."
Salespeople learn systems of selling.
And none of them are more powerful than someone wanting to buy.
In fact, all of them are useless if someone doesn't want to buy or is afraid to buy or doesn't like the person he or she is buying from."
He suggests that relationship building, networking and presentation skills are important. But focus on the Buying Motives.
Gitomer is one of my favorite authors. His Sales Bible and Little Red Book of Selling are classics.
Buying motives are a million times more powerful than selling skills.
Click To Tweet
Neuroscience tells us that "People buy things for emotional reasons and justify the reasons by using logic."
And your biggest job in sales is to uncover the motive – or lose to someone who has.
Make it Easy for Them to Pay
A friend of mine and I were talking about this last week. We were talking about how a corporate client might want to offer invoicing to their corporate clients, rather than just using a credit or debit card.
Some people only take payments with PayPal, but not everybody likes using PayPal so we usually recommend that they accept credit cards using Stripe. Or WePay. Or Google Wallet. Or ApplePay.
You will increase sales with increased options.
Make it Easy to Get Their Money Back
One of the best ways to increase sales with your website is to offer a money-back guarantee. It limits the amount of perceived risk.
Control Your Website
Having the ability to update your website makes it easier, faster and cheaper to maintain. You want the ability to adapt quickly for whatever reason.
WordPress gives you many options, is loved by Google and you can learn how to do anything on WordPress on YouTube or WordPress.com. Plugins provide functionality that used to cost hundreds, if not thousands, including the ability to offer an online store.
How Does Your Site Look on a Smartphone?
Mobile-ready or 'responsive' websites are required! More than 50% of Internet traffic comes from smartphones and tablets, so it's important to have a site that looks good on those devices, especially when those users may be in their car looking for gifts or other products right now!
In April, Google began devaluing sites that were not mobile-ready and provide a way for you to test your site by entering the domain name on their mobile-friendly test. Click here to test your site. 
Most WordPress themes are responsive.
Know Your Numbers
Finally, make sure you can view and understand your site's Key Performance Indicators. Google Analytics is free and allows you to track how many visitors you've had to your site, which pages are most popular, how long they spend on your site and where they leave your site. Good insights on what needs to be fixed and then monitor the results of your efforts. Don't guess! Using Google Search Console (formerly Webmaster Tools) allows Google to tell you if they find problems so that you can work on fixing them.

Test Your Systems
This is important whether you only sell online or if you're using your website to attract foot traffic to your store. Or both!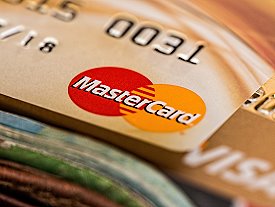 One of the biggest mistakes we see people make is not testing their sales funnels and specifically their shopping cart checkouts. It's important to monitor every step in your sales funnels. You can often find obstacles in Google Analytics and Search Console. You can even set up specific paths in Google Analytics to monitor different funnels.
An article in Business Insider says that $4 TRILLION worth of sales were abandoned in shopping carts last year and as much as much as 63% was potentially recoverable.
We've had clients who have said, "We haven't sold anything online in months." or "Nobody has opted in to out email newsletter since last Summer." "We have downloadable coupons on our site, but we are only getting about a dozen back every month. We were expecting people to use them 10-12 times a DAY!"
Don't wait that long.
Test opt-in forms and email automations on a regular basis. If you sell online, BUY something from yourself once a month. (You can also practice refunding purchases too.) Or test with a 99% private discount if money is tight. You can't increase sales with your website if the systems and automations aren't set up properly.
Monitor all of your traffic sources; paid, social and organic.
Monitor the various landing pages that start your funnels.
Verify that the Calls To Action are working.
Make sure re-targeting pixels are being set properly and that you're using the right ads for the right audiences. Try not to re-target people who have bought the product.
Make sure your website is secure and is being backed up.
The last tip won't really help you increase sales with your website, but it will save you a lot of time and money.
Increase Sales With Your Website
I hope you have found these Keys useful and I believe that if you implement them, you will be much more competitive than other stores in your town or niche. If you have any questions, feel free to comment below.