Local marketing for all local retailers, restaurants, hotels & attractions, medical professionals, non-profits, banks, car dealers – ANYBODY who sells locally!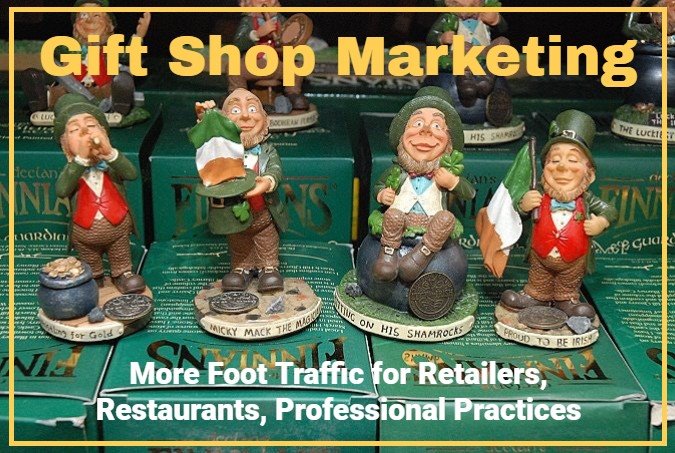 "Today, the process that shoppers go though online is much more complex and varied. The multi-channel journey is characterized by customers weaving in and out of online and offline using multiple devices and accessing information provided by a variety of sources, including fellow shoppers." -Future of the Retail Customer Journey Report
Key Findings
90% of consumers used the internet to find a local business in the last year
33% of consumers look at local businesses online every day – up from 27% last year

72% of mobile searchers looking up local information then visit a store within 5 miles of their location

75% of 18-55-year-olds search for businesses online each week
Are Your Local Business Listings Maximized?
Consumers more than ever are searching for what is new, recommended, and experience-driven. "Prosumers" value reviews and feedback more than ever before making a buying decision. They read reviews before entering your business it's important to claim your business profile on as many sites as possible.
If they don't see you in the following places, they won't buy from you.
Search Engines

Local Directories (Google My Business, Facebook, Yelp, YellowPages.com, Manta, etc)

Reviews & Travel Apps

Map Apps (Google Maps, Apple Maps, Mapquest and others)

Social Media

Voice Search
There are literally hundreds of search engines, directories and review sites that may benefit your business, but participating on a dozen or so make a big difference without being a huge timesuck.
From my experience, most of your competitors are not properly optimized for local search, which will give you a strategic advantage.
Not all sites are used by consumers looking to buy gifts, clothing, housewares, jewelry, Catholic gifts, novelties, souvenirs and greeting cards. Some of these sites AGGREGATE information for the directories and review sites that do, which makes the consistency and accuracy of data critical.
Make the Phone Ring!
According to Google, 82% of people who find you in a local directory or review site, will call or visit your business within 24 hours.

Why Reviews Are Important
The average consumer reads a whopping 10 reviews before feeling able to trust a business, which means it's not good for businesses to have very few reviews.
86% of consumers read reviews, including 95% of people aged 18-34.
40% of consumers only take into account reviews written in the last 2 weeks and there is a big dropoff for reviews that are older than 3 months.
57% of consumers will only use a business with 4 or more stars.
It's not enough to focus your attention on just one review site. 70% of consumers look at multiple review sites when choosing a local business. In fact, consumers spend an average of 13 minutes and 45 seconds reading online reviews. 10% of consumers will spend 30 minutes or more reading reviews.
A recent survey asked, "Do you read online reviews to determine if a business is good or bad?" 93% said YES!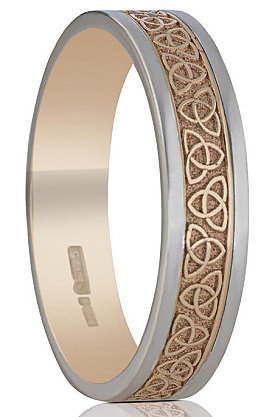 Same survey asked, "Have you ever been asked to leave a review for a local business?" 67% of those aged 18-34 said YES. 47% of those aged 35-54 said YES. 29% of those 55+ said YES.
80% of 18-34 year-olds have written online reviews.
91% of 18-34 year-olds trust online reviews as much as personal recommendations.
89% of all consumers read a business' responses to reviews.
30% of consumers say responses to reviews are key when judging local businesses.
Marketing used to be about creating a myth and selling it. Now it's about finding a truth and sharing it.
85% of consumers are willing to write reviews. 60% of reviewers always leave a positive review. 25% always write negative reviews. Don't let that scare you. Nobody gets all positive reviews and it's important to stay on top of and respond to negative reviews.
97% of review readers take in businesses' responses to reviews. That's up from 89% a year ago. 71% of consumers say they're more likely to use a business that has responded to their existing reviews.
Top ways to ask for a review.
In person during the sale
In an email
Over the phone
On a receipt
In an SMS message
Today, reviews are one of the most important ways to market a local business.
And to do that, Local Marketing is Essential.
When judging a local business on reviews, what do consumers pay attention to?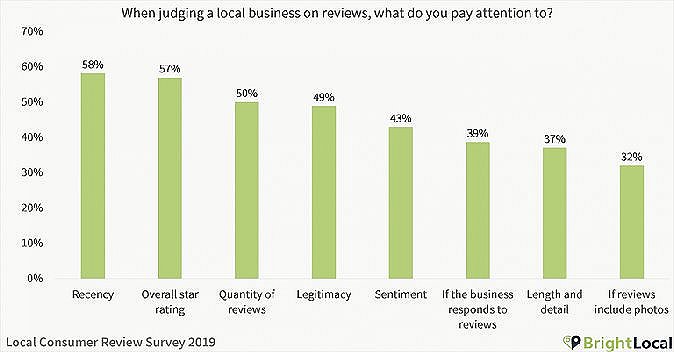 The recency of reviews. The overall star rating. Quantity of reviews and legitimacy.
Gift Shop Marketing Strategies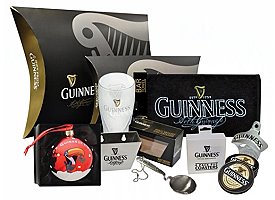 For several years I was  a speaker/trainer at the North American Celtic Trade Association's annual Celtic Marketplace near Chicago for gift store owners and vendors. One of their primary interests has always been getting more customers to their business – driving more in-store visits.
I've also written articles for NACTA's Seanchai newsletter on website best practices and strategies marketing to help their members learn how to attract new business throughout the year.  This post includes many or the recommendations I've made to NACTA members and other local businesses and are updated for 2020.
The ideas expressed should benefit all retailers and local service providers, not just Irish gift shops.
Ideally, your website becomes the hub of all marketing activities; social media, face-to-face, print advertising, digital advertising, search engines optimization, local directories and review sites. Everything points back to your core property.
(And you should own that property including the domain name and the site itself and self-hosted.)
Before doing any marketing, make sure your site is designed to move your Target Personas through well designed funnels quickly and effectively. Determine which pages/posts are landing page and link to where you want your visitors to go to next with strong Calls To Action. Use images or videos. Avoid clutter.
Then, decide which marketing ideas you like best. What has worked well in the past? Which do you have the time and resources to do?
But if you own a brick-and-mortar location, consider claiming your listings on local directories and review sites:
Google My Business


Bing Places for Business


Yelp 

Facebook

Apple Maps

Mapquest

White Pages



Superpages


Local.com


City-Data

YellowPages.com

Manta

Hot Frog

Trip Advisor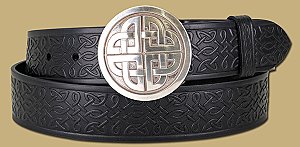 Keys to Local Marketing Success
Getting found by customers online improves when focus on the following activities.
Monitor your reviews. In many cases, you can get notified of new reviews by email.  Prospect value recency as much as anything and they pay attention to and are influenced by responses to reviews. It's as easy as checking your email every day.
Improve your star ratings. Many of today's consumers won't consider businesses with a 4-star rating or less. Look for customers who have a positive opinion and ask them to write a review. Most will. And you'll soon find your rating moving higher. Use any or all of the top ways to ask for a review noted above.
Businesses without 5 stars risk losing 12% of their customers
Only 53% of people would consider using a business with less than 4 stars
Consumers aged 55+ are least likely to forgive a low star rating
Increase the quantity of reviews. Again, ask for reviews. And respond to them.
Adding pictures to your local marketing directories and review sites improves performance. 60% of consumers are more inclined to select a business with images in their reviews and profiles.
And on Twitter, tweets with images get 18% more clicks and 35% more retweets.
The Importance of NAP
The format of your Name, Address and Phone number help the data aggregators get your information correct and complete. ALWAYS use the same exact format for this information! If you shorten 'Incorporated' to "Inc,' then show it that way every time. If you put a period at the end of Inc, then do it always.
If your address is '104 East Main Street,' then DO NOT use '104 E. Main Street' or '104 East Main St.'
Highways are often problematic. We may think of the address as '104 Rt 83,' but it may actually be something like "104 IL State Route 83."
Check with your post office to see how they have your address formatted.
Verify your information on each of the sites to make sure the current business is listed and the location, especially map data is correct. We had a restaurant client once who was still listed as the hardware store that preceded it. Another client location was shown on maps a mile away from their actual location.
Marketing Strategies to Attract Customers
I want to emphasize the importance of local marketing for gift stores, restaurants and other brick-and-mortar locations. But there are some other techniques you may find useful.
Gift shop marketing plan. Click here for a stocking full of ideas!
Click To Tweet

How to Attract Customers to Your Store or Office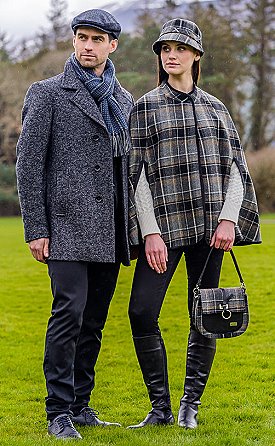 Here are some FREE and inexpensive ways for more buyers to find you 24/7/365.
To be found you need to be findable!
When people search for you, do they always find your phone number?
Is the right address listed?
Do all fields in your listing have consistent and complete information that will help people choose your business?
I can tell you from reviewing hundreds of sites, most local businesses fail miserably when it comes to online presence. (Fixing that will give you a competitive advantage) We have tools to determine is a business is listed in a local directory or review site and we often find information that is missing, inconsistent or incomplete.
That hurts in-store visits.
We recently worked with a hotdog restaurant whose Google listing had a phone number for another hotdog stand 11 miles away. They were getting telephone orders for the other location! You can imagine what a problem that was for both locations and the customer who just wanted a cheese weenie and fresh cut fries.
We helped an Irish gift shop in Chicago claim and optimize their online profiles, resulting in more foot traffic and better reviews, especially after adding lots of great pictures of the brands and merchandise they were offering. We noted that more people were downloading directions to their shop.
That helps in-store visits.
We've helped local businesses correct the maps to locations, resulting in better directions and fewer calls from frustrated buyers
According to Google, more than 80% of users search for stores and local service providers online before visiting them, which means that it is important for your business to show up in "Local Search." Your prospects will use search engines, review sites and local directories looking for recommendations.


Local marketing for gift shops can include many things from optimizing a website for both the types of products you sell; such as Irish wool sweaters, kilts, communion dresses, Lalique, books or jewelry, and the communities that you serve, to getting listed in local business directories and review sites. Shoppers will look for you in multiple search engines, directories, review sites and social media.
Being listed as a 'gift shop' might attract people who aren't necessarily thinking of your goods, but will be amazed when they become aware of your unique quality offerings. Many directories will allow you to classify your business 3-5 ways, like 'clothing store,' 'religious goods,' 'home furnishings' or even 'book store.'  Some Celtic shops are also 'travel agents' and 'tour operators.' Make sure you categorize your business for your primary offerings. You will benefit significantly.
For example, Papa John's offers pizza for takeout or delivery but does not offer on-premises dining. It should use the category "Pizza Delivery" and additional category "Pizza Takeout" (instead of the less specific "Delivery Restaurant" or "Takeout Restaurant").
If you have another business that you do not own located inside your gift shop, you should list that separately. An example would be a pharmacy in a grocery store. If you are a tour marketer as well as a gift shop owner, then you could include both, but in many cases, it's better to create multiple listings, especially if both entities are different brands.
Local Gift Shop Marketing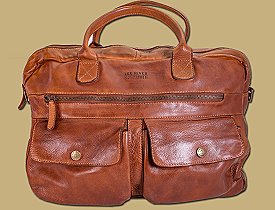 An experienced strategy often pays dividends, but even a simple approach can give you a much more competitive edge, resulting in higher sales with minimal effort year around.
Most online listings come from information scraped from large data aggregators, like Acxiom, Yellow Pages, InfoUSA and Google. Conflicting or incomplete information can result in incorrect or multiple listings on multiple platforms. Fix that first.
Then claim your Google My Business and Yelp listings at the very least. You may soon see some benefits. Keep going with other directory and review sites listed above.
More Tips for Local Marketing
Advertise on your local newspaper Web site.
Local news sources still reign in terms of local news coverage. Some people may read national or international news web sites, but they'll always turn to the local new sources for local news, weather reports and goings-on around the community. Having a relationship with a local reporter can pay dividends and you should always consider submitting press releases to local, regional and industry-specific news sites. Tell them about a special guest, like a jewelry creator or artist, being in the store on Saturday; a community support activity or a new line of merchandise.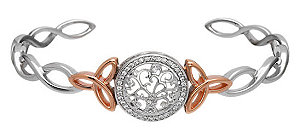 A local newspaper's web site is a great place to advertise your business and provide a link to your web site or local business profile. That link will help your search engine optimization too. You can usually get Reach & Frequency information on your ads too.
While advertising on national or international web sites may generate more clicks overall, an ad on a local news Web site is sure to generate quality clicks from people in your community who might actually become your customers.
I'm not a big Better Business Bureau membership guy, but you should periodically check to see if there are any reviews there. A link FROM the BBB or your local chamber of commerce never hurts!
Email Marketing
Stay in touch with a list of subscribers. Use an Email Service Provider like aWeber or Active Campaign to create an insider's group. Give them special incentives, such as unadvertised sales,  birthday bonuses, special shopping events or other perks to join your list.
The stories behind the brands you carry can be great email content. And the emails don't need to be long. I recommend emailing more than once a month, but you might consider a monthly newsletter with a featured story, a secondary story about a featured item, vendor or employee, a calendar of events and a list of resources. Be sure to link back to appropriate content on your website.
The key is to stay in touch with your list. Your Open Rate and Click Thru Rate will be higher if you email them regularly.
Put a sign outside. It's worked for 100 years. Put a sign on your sidewalk advertising a sale, brand or benefit.
Post to Angie's List.

The 'Give Them More' Gift Shop Marketing Plan
Local search engines and directories often allow you to post pictures to your listings. Pictures uploaded to these platforms improve results. Use an exterior picture to help people find your location for the first time. Your logo and professional pictures of top merchandise too.
Many of the directories allow you to list your hours of operation. Make sure you change them for the holidays or by season. You don't want people to go elsewhere not knowing your expanded Christmas hours.
Register your website on GoogleMyBusiness. This is one of the most important platforms to appear on, especially because it is a Google property and the information you submit is included in all Google information. In most cases, you'll register in "Stores & Shopping Categories."
The Bing search engine has their own directory, Bing Places for Business, which is also free and you should optimize your listing as best you can with your NAP, appropriate business categories, great description of your business and images that build in-store traffic.
These tactics also work for local restaurants, optometrists & dentists, insurance agents, hotels and non-profit organizations. All local locations.
Having complete, consistent and correct information across all data aggregators, including Google, will help more customers find you in more places for just a little bit of money and effort! Your gift shop marketing initiatives might benefit from occasional revisions and updates, including new pictures and videos, seasonal store hours and adding new brands carried. But even a few hours of effort today will pay dividends for years to come!
Conclusion
In conclusion, your local gift shop marketing plan keys to success:
Be where your customers are. Claim and optimize your profiles.
Manage and enhance your digital profiles across multiple platforms.
Acquire more customers with an updated digital presence.
Ask for reviews. Always.
Listen and act on what customers are saying about you.
Update store hours, menus or promotions online.
Improve SEO and organic traffic.
Revise your website messaging and user experience.

Did we meet at the Celtic Marketplace? I'd love to catch up and learn how things turned out. Email me at Kurt at WebAsylum.com.
If you would like local gift shop marketing Done For You, please email me. The initial consultation is free.