By Kurt Scholle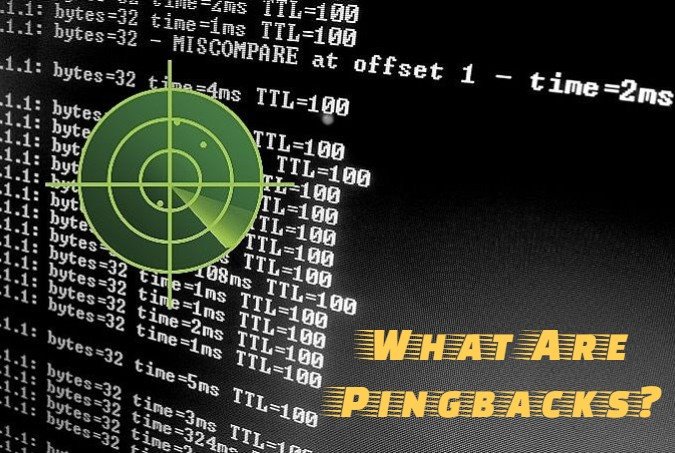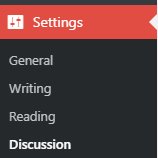 Pingbacks allow WordPress to automatically notify other bloggers that you have linked from your blog to an article on their website.
If the other blogger has pingbacks enabled on their website, they will get an email notification that you have linked to their article or post. They have the option whether to allow your link to appear on their website or not.
This all depends on how your WordPress theme is configured. Pingbacks on your site may or may not show an excerpt of content from the other person's blog.
How to Allow or Disallow Pingbacks on Your Website
You can choose to allow or disallow pingbacks in the Discussion Settings of your Administration Panels. By checking "attempt to notify any blogs linked to from the post," WordPress will notify other blog owners when you link to them. In other words it will send them a pingback.
If you check the box labeled "Allow link notifications from other blogs (pingbacks and trackbacks.)" then you will receive trackbacks when other authors linking to your content. These will always show up in your admin panel where you would normally find and moderate comments. Whether they display on individual posts is determined by your theme and not your WordPress settings.
What's the difference between pingbacks and trackbacks?
Pingbacks and trackbacks have been around since the early days of blogging, but most people don't really know how they work or how they can be used to improve your blog. Both are essentially ways for WordPress blogs to communicate with each other, sometimes automatically.
Let's dig a little deeper into the definitions of pingback and trackback.
What is a Pingback?
As stated previously, pingbacks are automatic notifications that go out to another blogger when you link to content on their website. WordPress then confirms the link and gives you the option to approve the pingback as a comment on your blog.
Pingbacks also work internally. When you link from one article to another on your own website, WordPress automatically sends a pingback to itself. This is a self-ping.

What is a Trackback?
Trackbacks are similar to pingbacks, except they aren't fired automatically. Let's say you want to comment on a post that we published on our blog, but you wanted your own readers to see your comments and comment on their own.
You could write your own blog post referencing our post and linking to it. The link is a trackback and we would have the option of allowing or disallowing it to be displayed in the comments section of our post.
Two Differences Between Pingbacks and Trackbacks.
Pingbacks are done automatically. Trackbacks require manual effort.
Pingbacks do not send any content – only the link. Trackbacks include a snippet of content.
How to Send Trackbacks in WordPress
The ability to send trackbacks used to be a part of the post edit screen, but WordPress removed it beginning with WordPress 5.0. It wasn't being used as much as pingbacks.
However, the feature is still available if you're using the Classic Editor.
Be Careful with Trackbacks and Pingbacks!
You will probably find that most comments, pingbacks and trackbacks you get are spam. I'll bet that 99% of trackbacks and pingbacks I get on this blog are spam. When you look  at them in the comments editor, they look funny, usually with broken English, often the same template, "Hey I've been enjoying your blog!" or "What is the theme you are using on this blog?"
Some of them will come out and talk about little blue pills or how to get a girlfriend – cheap.

There is rarely a question about your content or a value add.
Content thieves, know as 'content scrapers,' will copy your entire article, including links, such as crosslinks to your own articles, which fires a pingback. This is done to try and get links to their site from yours. It is a dubious tactic.
That said, you can look for links from legitimate sources and accept them. I think you'll find it mostly a waste of time.
"Should I allow trackbacks and pingbacks?"
Makes you wonder, doesn't it? Given that most pingbacks are spam these days, you should normally disable pingbacks (and trackbacks) on your website. You can individually approve them in the Comments section of your blog, if you so desire.
How to Disable Pingbacks and Trackbacks
It's easy to disable pingbacks and trackbacks to your website. Go to Settings >> Discussion and uncheck "Allow link notifications from other blogs (pingbacks and trackbacks) on new posts" option. This only works on new pingbacks and trackback.

How to Stop WordPress from Sending Pings to Your Own Site?
Crosslinking related blog posts helps your readers better consume your content while it also helps search engines spider and index your content. It's good for Search Engine Optimization.
Exposing your readers to more of your content helps them Know, Like and Trust you. That helps conversion
Properly linked content can be set up as a preferred path that you want them to take as part of a sales funnel.
Self Pinging
Self pinging is a default feature of WordPress. If you have clicked on "attempt to notify any blogs linked to from the post" in Settings >> Discussion, you will notify yourself when you link to your own content. That can get old sometimes.
There are 3 ways to stop self-pinging.
You can add codes to your function.php file, but who wants to mess with that?
You can create a shortlink to your content. Instead of linking to https:example.com/2020/09/31/something-something, change it to just /2020/09/31/something-something. Verify that WordPress DID NOT add the information back in by checking the link using the Visual Editor. (Not the Code Editor)
The third option is to use a plugin, that was recently considered outdated: No Self Pings by Michael D. Adams. That plugin has been revised by David Artiss. See the  details here.
Have you used the No Self Pings plugin? I'd be interested in your opinion in the comments below.