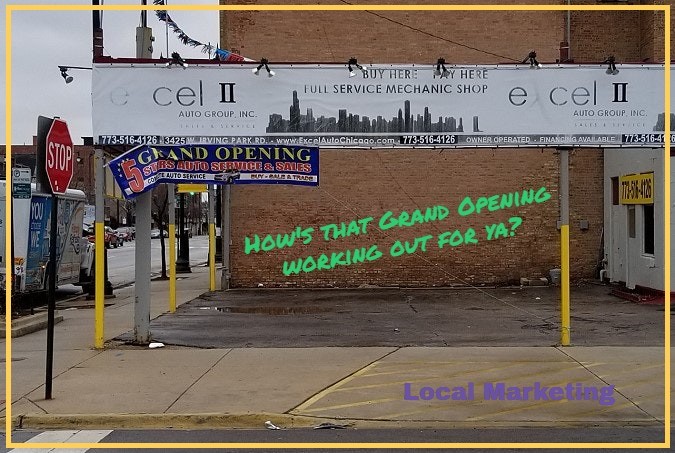 How to Attract Local Customers
"How can I bring more customers to my business?"
There are many ways to learn how attract local customers to your store, office or restaurant. Most of your competitors are not doing it properly, giving you a distinct advantage.
Read this article to learn how to bring more customers to you local business. We're going WAY beyond Search Engine Optimization. In fact, some of the techniques described in this article will enhance your search engine rankings!
There is also good information on how to attract local customers here.
THE Keys to Local Marketing Success
Location Data + Reviews.
The 1-2 Punch of Local Marketing
Like search engine listings, being listed accurately in local directories and review sites is CRITICAL to Local Marketing Success!
Local business listings get your business found, but reviews get it chosen by customers.
Click To Tweet
Your first goal should be to get a minimum of 10 reviews on each platform.
How to Market a Local Business
Traditionally, most small business owners have promoted their businesses in a variety of ways…
Chamber of Commerce membership
Leads Clubs (E.G. BNI or LeTip)
Local newspaper or radio ads
Google or Facebook ads
Community Participation (Lions Club, Church Groups, Jaycees, etc)
Yellow Pages directories. (I hope not)
Website
Facebook Fan Page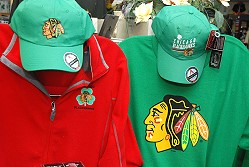 You may have also been told to create an elevator pitch or do some public speaking, but the thought of all that is uncomfortable for many.
Participation in chamber events, leads groups or your local Rotary club can be effective, but time consuming.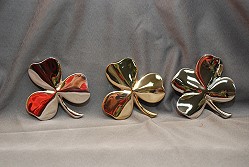 Billboards, radio & TV spots and especially Yellow Pages directories can help but they can be prohibitively expensive. (And who uses a book nowdays?)
And if you don't have expertise in copywriting, website traffic and social media, your website or Fan Page may not be delivering the clients you need either.
Local Marketing:
How Buyers Find You Even If They Don't Know Who You Are or That You Have What They Want
The key here is to have an online presence and it doesn't have to be a website! A website helps because it allows you to fully control the content that is presented to your prospects and it's a property that YOU OWN.
According to a recent report from the Local Search Association,
63% of consumers use websites to find or engage with businesses.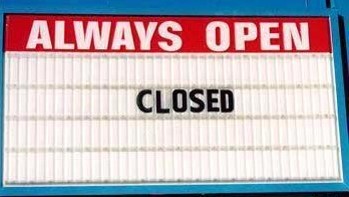 A Capital One survey of 400 small businesses  — its Fall 2016 Small Business Barometer Survey — found that only 56 percent have a company website. And only 53 percent of those were mobile-friendly. In other words, fewer than 30 percent of businesses surveyed had a mobile-optimized website.
That's a big advantage to those who do!
How Customers Find You Even If They Don't Know Who You Are or That You Have What They Want!
Click To Tweet
Only 5 percent of consumers surveyed by BrightLocal in 2016 never used search engines to find local businesses — which means 95 percent have. And 69 percent reported searching for a local business at least six times per year. So SEO is a big deal.
It's important to note that we're not talking about searches in which a business's name is specifically typed into the search box. Those results commonly return Facebook pages, Yelp listings and Groupon offers.
Research by YellowPages and the Local Search Association found that, on average, consumers use approximately three sources before making an individual purchase decision. And 30 percent automatically strike a business from consideration if they don't have a website.
Thus, those businesses that don't have a website experience a significant loss of ready-to-buy, high-intent potential customers.
The new prime digital real estate are directory and review sites.
"Do you read online reviews to determine if a business is good or bad?"
93% said Yes.
Directory and review sites are critical to local marketing success!
Average Number of Citations Per Industry
Of the 26 different industries listed in the Bright Local SEO Citations Study (2018), the Top 10 all averaged 87 or more citations (reviews).
Hotels 152
Bars 124
Restaurants 108
Dentists 107
Medical 101
Local Stores 94
Senior Living 94
Hair & Beauty 89
Pet Services 89
Car Dealerships 87
The average number of citations per local listing is 81.
There are literally dozens of local review sites and directories, so which are the most important?

What Are The Most Popular Citation Sites?
Facebook (84% of local businesses have a listing here)
Yelp (80%)
Mapquest (72%)
Yellow Pages (71%)
Manta (71%)
The Most Popular Review/Citation Sites Vary by Industry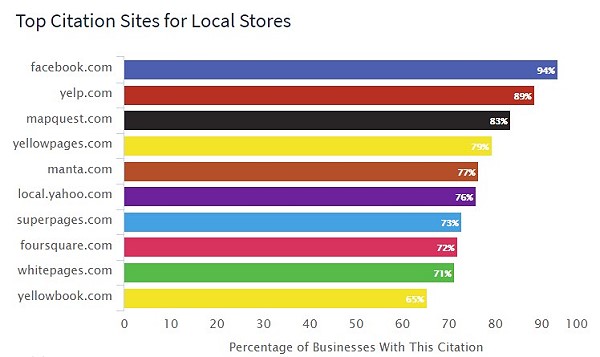 According to BrightLocal, the most trusted local review sites online are Yelp (20%), Facebook (20%), Google (16%) and the Better Business Bureau at 15%.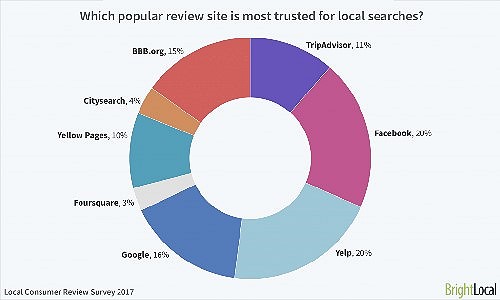 Other Key Findings
97% of consumers looked online for local businesses in 2017, with 12% looking for a local business online every day
85% of consumers trust online reviews as much as personal recommendations
Positive reviews make 73% of consumers trust a local business more
49% of consumers need at least a four-star rating before they choose to use a business
Responding to reviews is more important than ever, with 30% naming this as key when judging local businesses
68% of consumers left a local business review when asked – with 74% having been asked for their feedback
People are becoming less likely to visit businesses' websites after reading positive reviews – a 17% drop from 2016
While websites continue to be an important part of local search marketing, research shows that MORE AND MORE PROSPECTS continue their search in local directories and review sites.
Maintaining your listings is easy and requires very little of your time.

How to Attract Local Customers to Your Store, Office or Restaurant
The difference between marketing a local business vs. one selling around the world is the LOCAL element: Local Directories and Local Review Sites. Specifically, getting accurate and complete listings AND getting reviews! There are dozens of citation sites. Here are the keys for top 3 or 4.
1-Google My Business is arguably the most important listing for businesses to claim and optimize.
While Facebook and Yelp are the most popular review sites, Google is the most important because of other tangible benefits of the Google eco-system. It is also the review platform that consistently gains the highest number of new reviews, followed by Facebook and Yelp.
And more than half of all businesses have not locked down their Google My Business local listing! (A great opportunity to show up your competitors!)
The benefits of Google listings include…
The Google "3-Pack" is sometimes the only listings seen by people searching for products and services on the smartphones.
Smartphone users can easily call local businesses by clicking "Click To Call"
There is instant credibility when a business is one of 3 listed in a Google 3-Pack.
There are several important ranking factors for GMB:
Proximity: The distance between your business and the prospect. Also, the area code should match. DO NOT use a toll-free number.
Categories: Make sure you select the most appropriate!
Keyword in Business Title: Unfortunately, you may not be able to change the name of your business, but if you have a keyword in the business name, that is beneficial!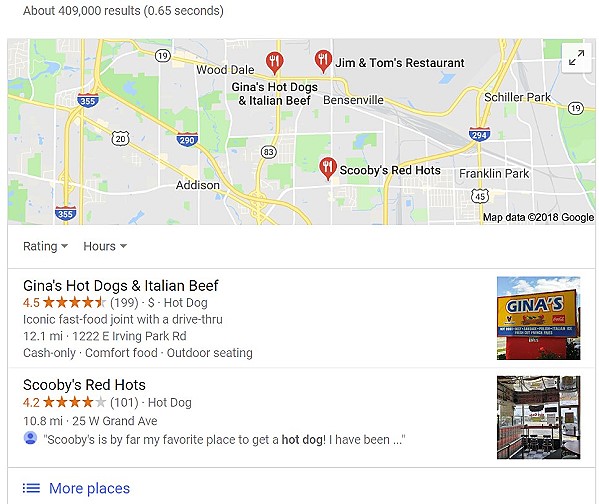 Advantage #1: It allows you to engage with your customers from your phone, tablet and computer. All for free.
What are the best review sites for local business? We have answers.
Click To Tweet
Advantage #2: You can monitor and respond to reviews, view your average rating (and compare it to your competitor's) while getting insights on how many searches, views and engagements you received.
Advantage #3: by verifying your listing, you are eligible to appear on Maps, Search, and other Google properties.
2-Facebook Friend Reviews
Facebook reviews rapidly took off following their introduction in late 2012. Facebook is unique in that it incorporates as much as any site into the day-to-day lives of so many users. If reviews are important, then reviews from FRIENDS are even more important!
3-Yelp, the Premier Review Site
Yelp is huge for local businesses, and not just for restaurants, which are the 2nd most popular category. Shopping is #1.
Yelp is a very well-known review site. If you need a review, what is the first site that comes to mind? Research shows that 82% of consumers use Yelp when they intend to make a purchase!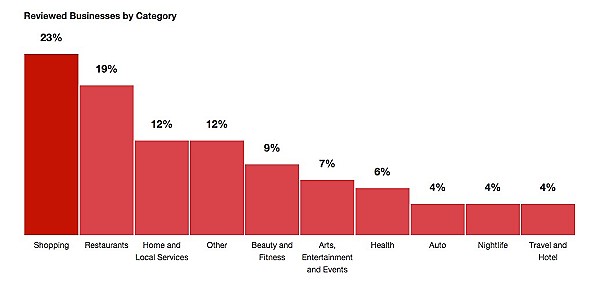 Many businesses have never looked at their Yelp review, let alone claim their business or optimize their listing with proper information and photos or videos.
Most Google search results on a particular business name, return at least half a page of Yelp reviews. So it's particularly good at attracting customers with at least some awareness of who you are.
There are several sections on Yelp that allow you to shine.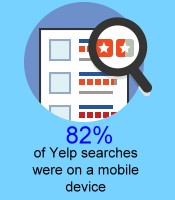 FROM THE BUSINESS is where you list your products and services. What categories do you have? What brands do you offer? Why are you their best choice?
People searching Yelp are poised and ready to visit! More than 8 in 10 searches come from a mobile device, ready to pull into your parking lot right now!
What are your best sellers?
What do your best customers love about you?
Do you offer something nobody else in town offers?
Do you sponsor local activities or charities?
How did you get started? What is your passion or mission?
You should develop great content is the SPECIALTIES, HISTORY and MEET THE OWNER sections, too.
4-Honorable Mention: Trip Advisor
TripAdvisor is the second fastest-growing review site. It's popular with different audiences than Google, Yelp and Facebook.
More on Citation Sites
If you want to know more about how to attract local customers you need to understand that most online listings come from information that is scraped from large data aggregators, like Acxiom, Super Pages, Yellow Pages, InfoUSA, LocalEze, Dex Knows and Hot Frog. Conflicting or incomplete information can result in incorrect or multiple listings. It's important to fix as many of those listings as possible!
Unfair Advantage
Claiming and optimizing listings on the various properties is very beneficial, but linking those profiles to your website REALLY helps.
ProTip: 60% of consumers are more inclined to select a business with images in its local listing. MOST businesses do not use pictures and the ones that do, rarely post the maximum number of images allowed.
For many gift shops and other retailers, the biggest shopping days of the year are right around the corner. What is your strategy for getting more customers during the holiday shopping season?

Ways to Attract Customers to a Retail Business Online
1-Submit a business profile to the popular search engines.
When someone searches Google or Bing Places for Business, the results return a list of businesses in the area with links to profiles that give customers all the information they need to buy from these businesses. The catch is that only businesses that submit a profile are included in those results.
As with the ideas expressed above, you can submit a profile of your business to Bing and use it as your complete web presence or include a link to your website on the profile to drive traffic to your site and increase your search engine rankings with a high quality inbound link.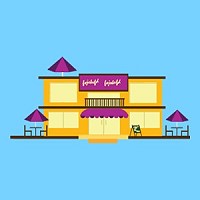 There are 3 simple steps using Bing:
Claim your listing.
Complete and/or correct the information
Verify your listing
To submit your website to Google, you can either add an updated sitemap to your Google account, or submit an indexing request for the desired URL through Fetch as Google. Both processes require site owners to register with Google Search Console.
Pro Tips to promote your local business online.
Click To Tweet
2-Advertise on your local newspaper Web site.
Local news sources still reign in terms of local news coverage, and they all the focus on local topics, events, places and people. While some people may read national or international news websites, many will also turn to the local new sources for things like weather reports and goings-on around the community.
A local newspaper's web site is a great place to advertise your business and provide a link to your web site or local business profile. An ad on a local news Web site is sure to generate quality clicks from people in your community who might actually become your customers.
3-Get links from other community sites.
Get listed on local chamber of commerce sites or your convention and visitors bureau. People go to such sites looking for local products and services. But links to your website from local 'authority' sites are beneficial!
Somebody Needs a NAP!
The Importance of NAP. The primary key to Local Marketing is the NAP; being consistent in both data and format. It's part of the 'location data' referenced at the beginning of this post.
The format of your Name, Address and Phone number help the data aggregators get your information correct and complete. ALWAYS use the same exact format for this information! If you shorten 'Incorporated' to "Inc,' then show it that way every time. If you put a period at the end of Inc, then do it always.
If your address is '104 East Main Street,' then DO NOT use '104 E. Main Street' or '104 East Main St.'
Highways are often problematic. We may think of the address as '104 Rt 83,' but it may actually be something like "104 IL State Route 83."
Check with your post office to see how they have your address formatted.
Verify your information on each of the sites to make sure the current business is listed and the location, especially map data is correct. We had a restaurant client once who was still listed as the hardware store that preceded it.
And if you're in a building with another business in the same categories as you, you might have difficulty getting listed.

Additional Tips
#1 We have focused on getting into as many directories and review sites as possible, with consistent and accurate information, but let me also advise you that you need to be special. You need to give people a strong reason to visit your business and post a review. And that should be baked into any local marketing you do. Use positive reviews as testimonials on your website or shared on social media.
What are your specific benefits? Do you offer special events, workshops or resources? Do you have any special certifications or training?
#2 Go viral. What can you do to encourage valuable 'word-of-mouth' marketing? What can be shared on Twitter, Instagram or Facebook?
#3 Focus on how you sell what you sell. Doug Stephens, Author of "The Retail Revival," says
"Assume that no one really needs what you sell, because they probably don't. In a little over 25 years, we've gone from an economy based on scarcity of goods and services to one that offers unimaginable abundance. There's very little you can sell that can't be gotten elsewhere. Focus instead on how you sell what you sell. Completely differentiate your customer experience and make sure it's remarkable. Products come and go but there will always be a market for truly remarkable experiences."
#4 Local search engines and directories often allow you to post pictures to your listings. If the owner or manager is well-known, you should use a picture of them. Use an outside picture to help people find your location for the first time. Your logo and professional pictures of top merchandise too.
#5 Many of the directories allow you to list your hours of operation. Make sure that if you change them for the holidays or by season, you update them wherever you have listed them. You don't want people to go elsewhere not knowing your expanded Christmas hours.
I hope you've found this post to be useful. If anything has sparked you, please leave a comment below.
Now, go use this stuff! A few hours of effort today will pay dividends for years to come!

Marketing Strategy to Attract Customers Done For You?
Are you asking, "How can I bring customers to my business?" If not, you should be! There are only a few ways to increase sales and profits…
Getting more people to buy.
Getting people to buy more.
Getting people to buy more often.
Getting clients to refer you to others.
Here's How to Attract Local Customers With Local Marketing
Do It Yourselfers
Review, Claim and Correct their information on Google Maps, Facebook, Yelp, Mapquest, Yellow Pages, SuperPages, WhitePages and HotFrog at a minimum. InfoUSA is also a large provider of information to local directories.
Write profiles that help you stand out from your competitors.
Verify that the Business Name, Address and Phone number are formatted EXACTLY the same.
Add as many quality photos as allowed by each platform.
Make sure your hours of operation are correct, especially during the holidays.
Encourage customers to write a review. (Be careful! Making direct requests violate many site Terms of Service)
How to Attract Local Customers – Done For You!
Get this all done for you by experienced professionals. We'll do a short interview with you to get the messaging right. We'll ask for photos of your business. We'll claim your listings and give you access.
We'll train you to monitor your reviews and respond accordingly.
Local Marketing is the quickest way to build a retail business. Once it is set up properly, it will pay dividends for months and years to come!
How does your business rank? We can do a complimentary local review of your business. Schedule a call by clicking here!