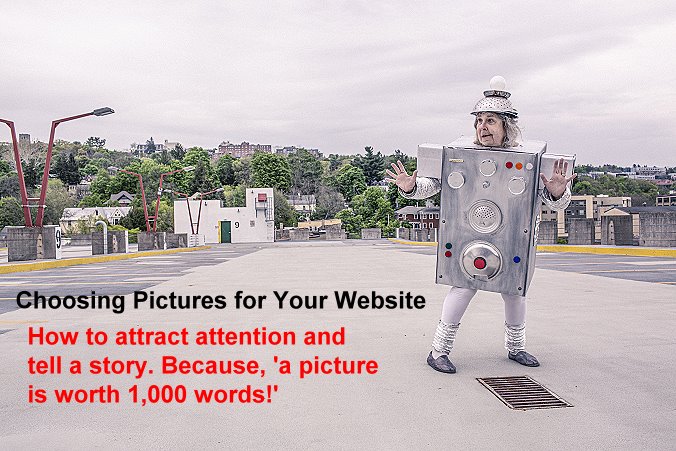 Photo courtesy of Gratisography

How To Use Free Stock Photos on a Website or Blog.
See the How to Choose Pictures for a Website video below on how to find royalty-free images that are free to use on your website or blog. The images you use can help you increase sales, and build a profitable website.
First, the legal stuff!
Always have the rights to images, videos, music and sounds you use on your website and social media profiles. Online pictures are not free. You can get sued if you use images you don't have permissions for.
"I didn't know." is not a legal defense.
I know people who have been sued by Getty for $2k per image. Getty and other image providers have software that is constantly looking for images being used without permission.
How do you know if a stock photo is free to use?

Images licensed under Creative Commons or that are in the public domain can be used for free. You'll find images tagged "CC0" Creative Commons Zero. "CC2.0 images are free to use commercially, but require attribution.
NASA or any US government images are in the public domain free to use.
Flickr has free images at flickr.com/commons. Gratisography has some good, offbeat, images. While researching this post, I came across the picture of the woman above dressed as a camera and decided I HAD to use her!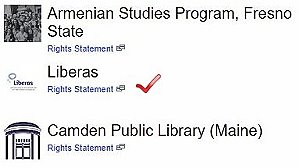 Always check to see the image's rights statement.
You can usually find pictures, vector art, illustrations and videos that you can use for free or with attribution as I did with the header image. Google 'free stock photos for websites,' 'public domain images,' 'free stock photos for commercial use,' 'where to get free stock photos' or 'royalty free stock photos.' I have a list of sources you can use for your blog or website below. These sites may be good sources for Zoom backgrounds too!
Free to use stock photography will usually be tagged. Look for something like "Free for commercial use. No attribution required." Or "Commercial use and modifications allowed."
I recommend that you save all free stock you download in it's original form somewhere safe and retain the original file name and image, in case you're ever challenged, you can show them the original.
One other legal note: I'm not a lawyer, so be careful.
Different Types of Stock Images
Dreamstime shows you the different types of stock images, including photography, vector art and illustrations.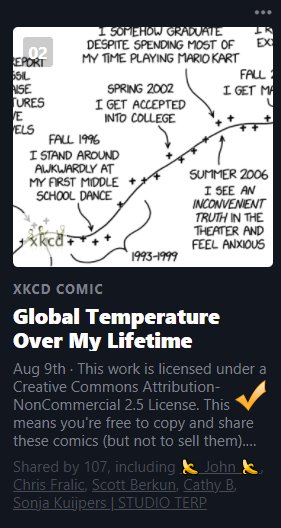 You may also want royalty-free images for editorial content; everyone and everything from Sacha Baron Cohen to the Lakers to Cardi B are available, but not always free.
Finding pictures for a blog is one of the fun parts of the job. But it can be a huge rabbit hole, so don't get sucked into it.
I made a video for my clients to help them find free visual content for their website. I show you how to find free illustrations, pictures, clipart and more, but the same search attributes can be used on site that charge for their stock photography.
Why use pictures on a website?
Pictures help tell the story. And when people land on a page, they scroll before reading. Pictures that confirm that the visitor has found what he or she is looking for. If someone is looking for information on business process, they're not going to resonate with a picture of an avocado.
They also help appeal to your visitor's emotions. Pictures and other images help your prospect's envision how using your product or service will help them – or even more importantly – how will it make them feel?
First, you're going to need to make some art director decisions.
Let's begin with Pixabay's free stock photography.
As you look for images for your content, you need to decide if you're going to use color or Black & White photos, vector art or illustrations. Sometimes you can use more than one, but maintaining a concise look and feel seems to work better.
Using images in landscape orientation works well. But you might decide to make all images vertical.
Use consistent ratios, such as 3:2. Or maybe square.
Also, try and maintain consistent image sizes. We like to use images that are the same width, say 300 pixels, for consistency. Larger or smaller images may work well, but try not to mix sizes.
Bear in mind that you may want an image to call up a larger version, so you will need one on the page, at perhaps 300 pixels wide and then the larger version at 1,800 pixels or whatever.
Most downloads are at high resolution, which is good for working with. But images should be optimized before posting online. Internet resolution is 72 dpi. We sometimes use 96 dpi, but anything more makes the image size bigger and takes longer to download. Your graphic designer will appreciate the high resolution and a bigger size for easy cropping, but once it's ready for upload, reduce the resolution to 72 or 96 dots per inch.
How to choose pictures for a website using keywords.
Let's find some pictures for a business…
Start our broad search, perhaps with a keyword like 'business.' You may get some other ideas and narrow your search. You can also find keywords using Google to see what related terms it is suggesting.
If we search for images related to "business process," 4 pages came back.
If we drilled down in Google looking for "business process management," the following terms are also suggested: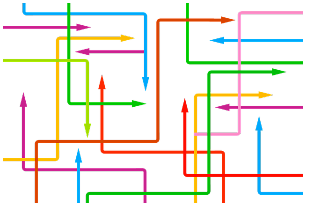 business process management software
business process management certification
business process management tools
business process management examples
business process management journal
business process management pdf
business process management definition
business process management life cycle
business process management course
bpm business process management
fundamentals of business process management
five steps in business process management
aris business process management
benefits of business process management
fundamentals of business process management pdf
sap business process management
types of business process management
cloud business process management
Any of these suggestions would support a genuine interest in the topic. All of them would be helpful in outlining a blog post (or an ebook, white paper, YouTube video, etc), and all would give you different image options.
Not all of them result in image suggestions on Pixabay, but a little keyword research helps create great content in a variety of ways.
Use a Lightbox, if you can.
Some of the stock photo sites allow you to create a collection that you can share with others. We created a lightbox using iStockPhoto for a client that works in the Human Resources space. The project called for icons and pictures of employment documents. We then shared the lightbox with the client for discussion.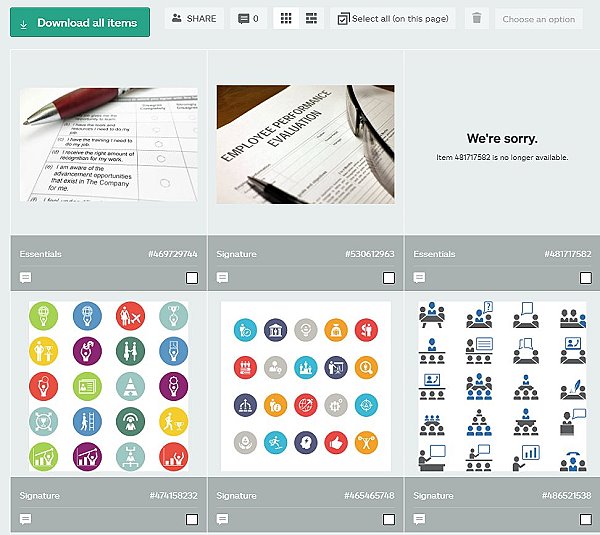 The are other photo sharing sites you can use; including Google Photos, iCloud Photos, Dropbox and PhotoBucket.
Search for Images by Category
You will often be given categories or "collections" as options for your search that can help you find images efficiently. Examples include…
Nature Stock Photos
People Stock Photos
Butterfly Pictures
Graphics & Illustrations
Money Stock Photos
Landscape Stock Photos
Vector Images
Maps
Entertainment Stock Photos
Animal Stock Photos
Marble Backgrounds
Medical Stock Photos
Moon Pictures
Insect Stock Photos
Paper Textures
Sky and Clouds Images
Textures & Backgrounds
Flower Stock Photos
Music Stock Photos
Light Effect Textures
Beach Pictures
With search engine optimization, we usually like to match the image filename with the keyword associated with the section. If we were writing a blog post about How to Make a Delicious Banana Split, we'd use that phrase and probably a variation of it for the post itself.
We'd also have similar phrases that people might search for, 'best ice cream combinations to make a delicious banana split.' or 'banana split toppings.'
If someone has found your website because you're talking about desserts or ice cream or banana splits, the images should match (and enhance) the content.
Besides Pixabay, I like Pexels.com. Sometimes other vendors, like AppSumo, offer whole collections for one low price.

Where to Get Free Stock Photos
How to choose pictures for a website? You have to know where to look for them. Here are some links…
Adobe lets you download 10 free images. (Adobe Stock Free Collection)
Albumarium.com
BigstockPhoto.com Free image and video trials. (Not free)
Burst by Shopify
DepositPhotos.com Royalty-free stock photos, vector images, videos and music.
DreamsTime.com
FreeFoodPhotos.com The yummiest provider of stock photography.
FreerangeStock.com
FreeStocks.org Animals, architecture, fashion and people.
Gratisography
Hubspot
iStockPhoto.com Videos, photos, illustrations (Not free.)
Morguefile
New Old Stock: Vintage photos from public archives.
PicJumbo.com
PicSpree.com/en
Pixabay.com
Shutterstock.com: 10 image free trial
Stockvault: Great selection of categories and textures.